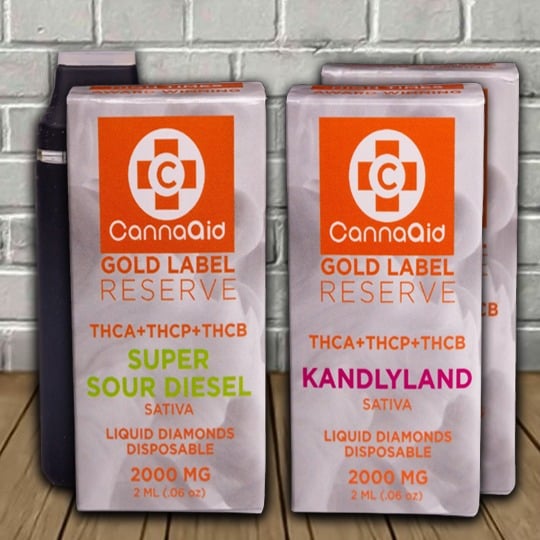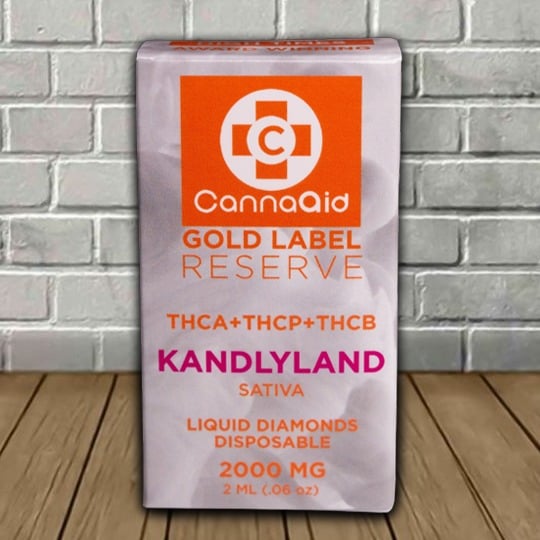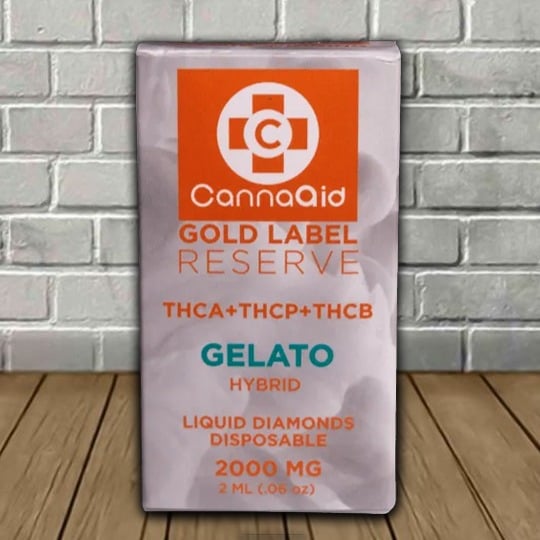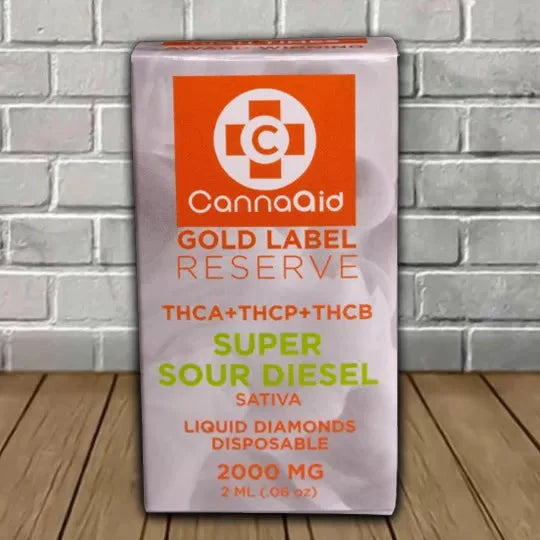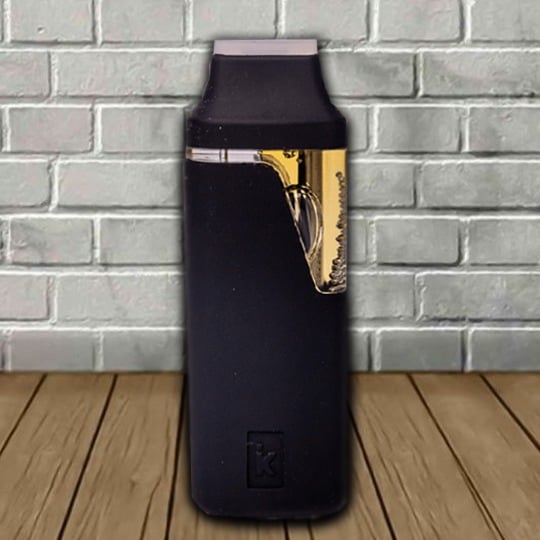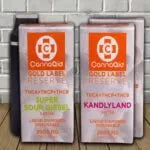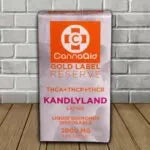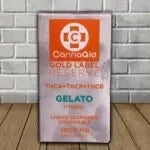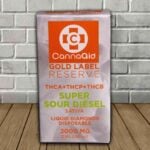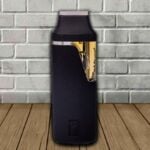 CannaAid Gold Label Reserve Liquid Diamonds Disposable 2g
CannaAid Gold Label Reserve Liquid Diamonds Disposable 2g
CannaAid Gold Label Reserve Liquid Diamonds Disposable 2g is another high-potency blended product from the crew at CannaAid! Unlike their Giga Glass blend, which utilizes nine total cannabinoids for its effects, this blend keeps it simple.
Gold Label Reserve blend takes three of the most powerful and sought-after cannabinoids in the hemp-derived scene AND combines them with the most potent concentrate form. Each 2g device is the perfect blend of THCa, THCP, and THCB paired with liquid diamonds concentrate.
This blend should have been named the euphoria blend! Users can expect to feel a hard-hitting and long-lasting high with a sense of well-being and euphoria. CannaAid has called this the Gold Label Reserve blend, as users can expect nothing more than a premium vaping experience!
CannaAid has launched this line in classic cannabis strain profiles that users know and love! Users can choose between two Sativa and one Hybrid option within these flavors.
Flavor Profiles + Strains:
Kandyland (Sativa)- 

Kandyland is known to shine when trying to moderate pain, muscle tension, and sour moods. Kandyland offers uplifting and stimulating effects, making it a perfect strain for social gatherings or creative pastimes.

Super Sour Diesel (Sativa)- 

is a strain made by crossing Super Silver Haze with Sour Diesel. This strain provides effects that knock out stress and pain while fostering creativity and euphoria.

Gelato (Hybrid)- 

Gelato is an evenly balanced hybrid strain made from a crossing of Sunset Sherbet and Thin Mint Girl Scout Cookies. With its balance of indica & sativa, this strain produces a euphoric high and strong feeling of relaxation.
Product Features:
2g Disposable Vape (2000mg Active Ingredients)

Blend Of THCa, THCP, And THCB

Liquid Diamond Infused

Sleek & Compact Design + USBC Rechargeable

Lab Tested For Quality, Potency, And Safety
Lab Analysis: Coming Soon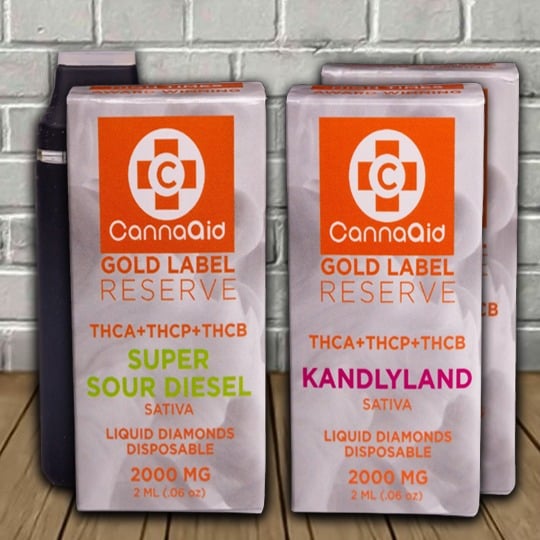 Related with CannaAid Gold Label Reserve Liquid Diamonds Disposable 2g