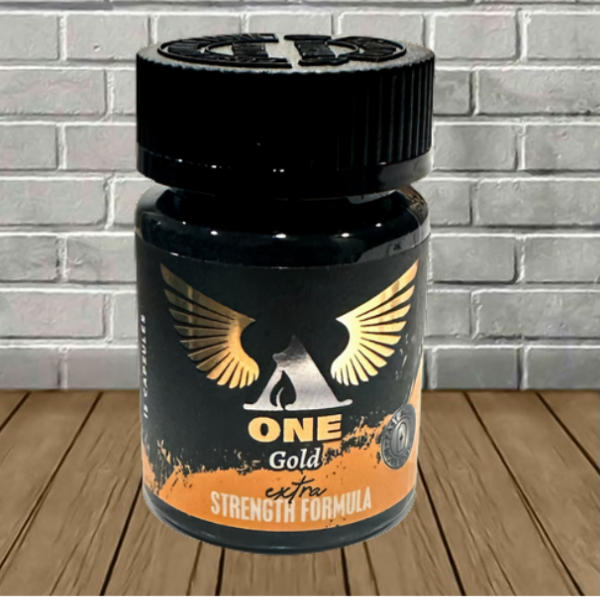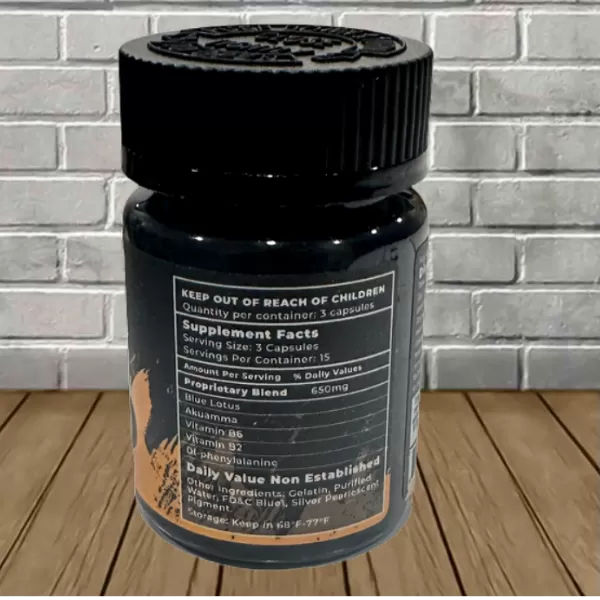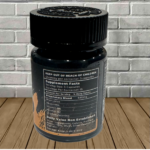 A One Gold Extra Strength Blue Lotus Capsules
A One Gold Extra Strength Blue Lotus Capsules
A One Gold Extra Strength Blue Lotus Capsules is the ultimate Blue Lotus blended product for energy! Many people are unaware of the energizing effects of Blue Lotus as they don't present as a typical energy-inducing plant or supplement would.
A One gold Extra Strength Blue Lotus Capsules utilizes a proprietary blend of all-natural plant medicine to get users up and going for the busy day ahead! This Blend consists of Blue Lotus, Akuamma, Vitamin B2, Vitamin B6, and DL-phenylalanine.
Each container contains 15 capsules which each have a 650mg proprietary blend. Users should start with one capsule and access their specific tolerance and needs from there.
Users can expect to feel a surge of energy and focus 30-45 minutes after taking these extra-strength capsules. If users have ever felt that sense of calm while having laser focus, too, that is what this Blue Lost Blend provides!
Can Blue Lotus Be Used For Energy?
Although Blue Lotus is more commonly known for its soothing and psychoactive properties, several mechanisms also make it great for energy. We'll post some of these below.
Mood Enhancement-

Blue lotus is known for its ability to elevate mood and induce relaxation and euphoria. Promoting a positive mental state may indirectly boost energy levels by reducing stress, anxiety, and fatigue, which can be energy-draining factors.

Nervous System Support-

Blue lotus contains various bioactive compounds, including alkaloids, flavonoids, and glycosides. These compounds may regulate the nervous system, potentially improving neural communication and supporting healthy energy levels.

Increased Circulation-

Blue lotus has vasodilatory properties, which can widen blood vessels and improve blood flow. Enhancing circulation may facilitate the delivery of oxygen and nutrients to cells and tissues, promoting vitality and energy.

Antioxidant Activity-

Blue lotus contains antioxidants that help protect the body against oxidative stress caused by free radicals. Reducing cellular damage and inflammation may support overall well-being and energy levels.

Adaptogenic Properties-

Adaptogens are natural substances that can help the body adapt to stressors and promote balance. While blue lotus has not been officially classified as an adaptogen, some anecdotal evidence suggests that it may possess adaptogenic qualities, potentially aiding in maintaining energy homeostasis.
Product Features:
15ct Resealable Jar

Each capsule Contains 650mg Of A Proprietary Energy Blend

Blend Of Akuamma, B6, B2, Blue Lotus, And DL pheylalanine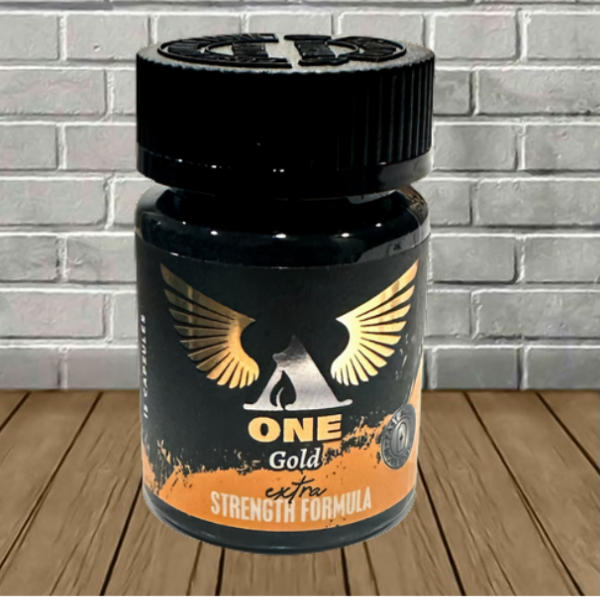 Related with A One Gold Extra Strength Blue Lotus Capsules