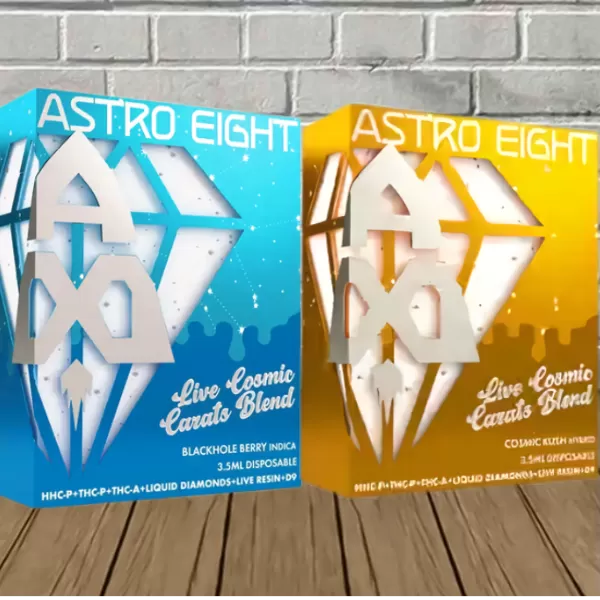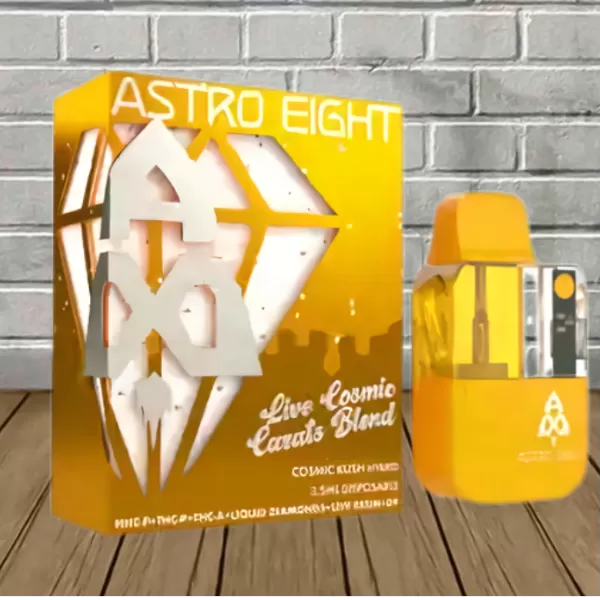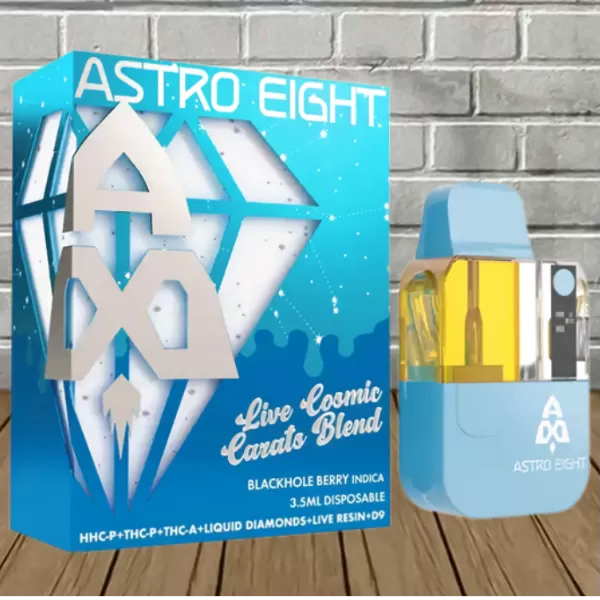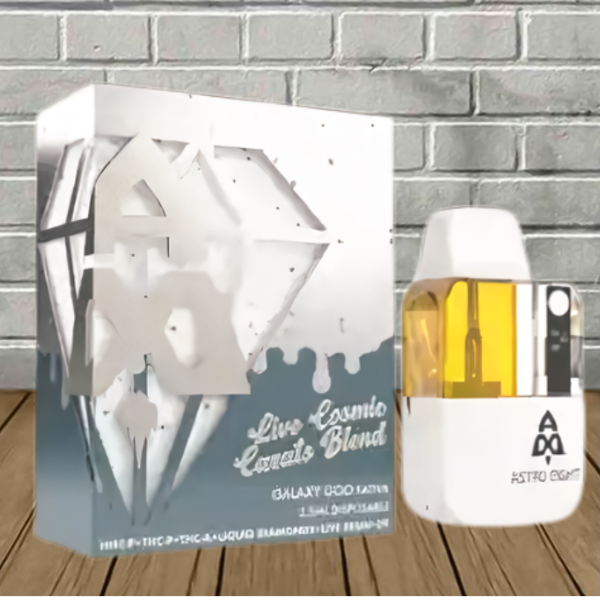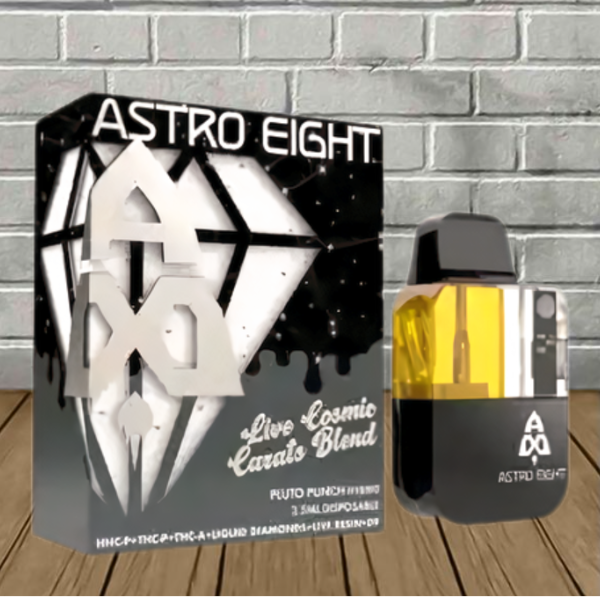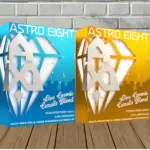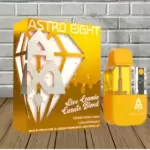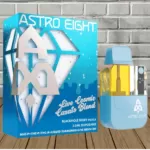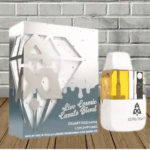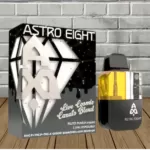 Astro Eight Live Cosmic Carats Blend Disposable 3.5g
Astro Eight Live Cosmic Carats Blend Disposable 3.5g
Astro Eight Live Cosmic Carats Blend Disposable 3.5g contains a highly potent blend that will have users blasting off into the stars! Astro Eight has been in the hemp-derived scene for quite some time bringing users high-quality products. Great CBD Shop is glad to bring its products onto the site and hopes users are just as excited.
In all honesty, this may be one of the most potent blends currently available on the market. Each 3.5g device contains a mix of cannabinoids consisting of HHCP, THCP, Delta 9 THC, THCa, Liquid Diamonds, and live resin terpenes for maximum flavor! Users can expect a very potent edible-like high in a shorter time frame. Expect an intense body high, euphoria, and intense flavors and aromas.
These 3.5g devices come in a nicotine disposable-like design. Each device has a sleek, compact design with rounded edges for perfect grip. Not only are these devices a comfortable fit in the hand, but they are also built for performance!
Each disposable is button-activated with pre-heat functionality. The device can be turned on with five clicks and off with five clicks, while pre-heat can be activated with two rapid clicks. Astro Eight is launching the Cosmic Carats product line in four flavors with proprietary live resin terpenes! Users can choose from Indica, Hybrid, And Sativa options.
Flavor Profiles + Strains:
Blackhole Berry (Indica)

Cosmic Kush (Sativa)

Galaxy Goo (Sativa)

Pluto Punch (Hybrid)
Product Features:
3.5g Disposable Vape (3500mg Active Ingredients)

Blend Of HHCP, THCP, THCa, And Delta 9 THC

Liquid Diamond Enhanced

Live Resin Infused

Button-Activated With Pre-Heat Functionality

USBC Rechargeable

Lab Tested For Quality, Potency, And Safety
Lab Analysis: Coming Soon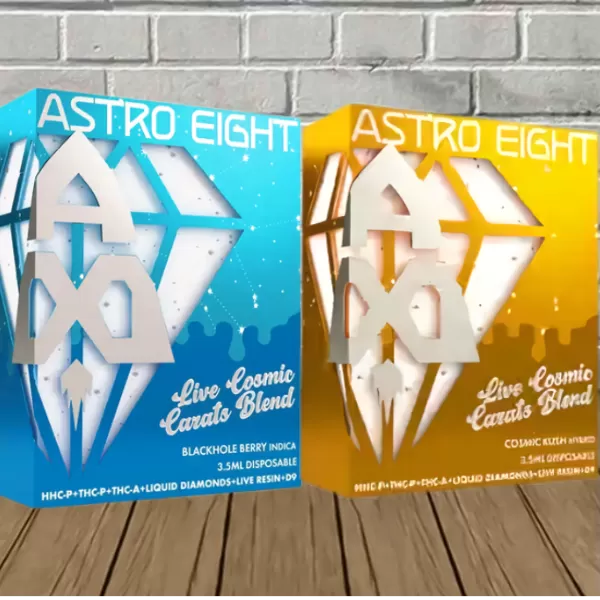 Related with Astro Eight Live Cosmic Carats Blend Disposable 3.5g