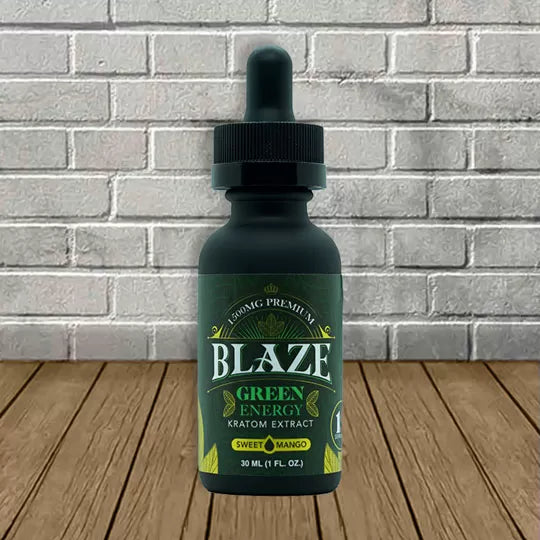 Blaze Kratom Extract GREEN ENERGY Tincture
Blaze Kratom Extract GREEN ENERGY Tincture
Blaze Kratom a California-based Kratom company, offers a 30ml bottle packed with 1500mg of concentrated kratom extract.
What is a kratom extract tincture?
Kratom extract tincture normally is oil or kratom extract mixed in a suspension with specific flavorings.? The Green Energy tincture is a concentrated dosage of green kratom that promotes energy and a more uplifting feeling.
Coming packed in a 30ml bottle,? each dropper full of this concentrated kratom extract contains approximately 100mg of kratom extract.
Benefits Of Green Kratom:
Green Kratom normally provides a boost or uplifting effect.? Some users report an increase in energy or endurance. Green Kratom tinctures also come with a hidden benefit of increased blood flow.
This ensures more oxygen is transported to your vital body cells, consequently affecting your metabolism rate.
Aside from boosting your metabolism, Kratom is also a potential supplement for sex drive. Some of its strains have aphrodisiac effects that are enough to stimulate your sexual urge and make you even more sexually active.
How do I use Blaze Kratom Extract Green Energy?
This kratom tincture bottle comes with a dropper for approximate dosing.? Half of the dropper will have approximately 50mg of concentrated kratom extract.? A full dropper will have 100mg of concentrated kratom.
We recommend starting with half a dropper and increasing or decreasing your dose from there.
With this tincture, you will find it to be the perfect pick-me-up with its sweet mango flavoring to help mask the bitterness of the kratom extract.
Where can I buy Blaze Kratom Extract Green Energy Tincture?
Blaze Kratom, a new and upcoming brand in the kratom space is slowly rolling out to stores and distributors nationwide.? Great CBD Shop is one of the first to bring this product available online and direct to your door.? Our shipments are discreet and secure, and we offer transparency during the entire shipping process.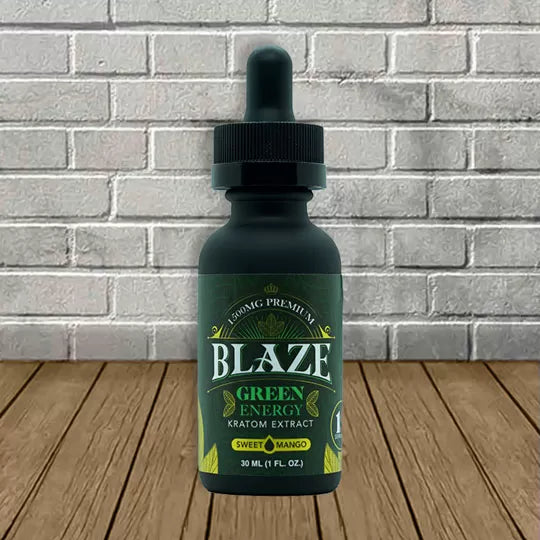 Related with Blaze Kratom Extract GREEN ENERGY Tincture