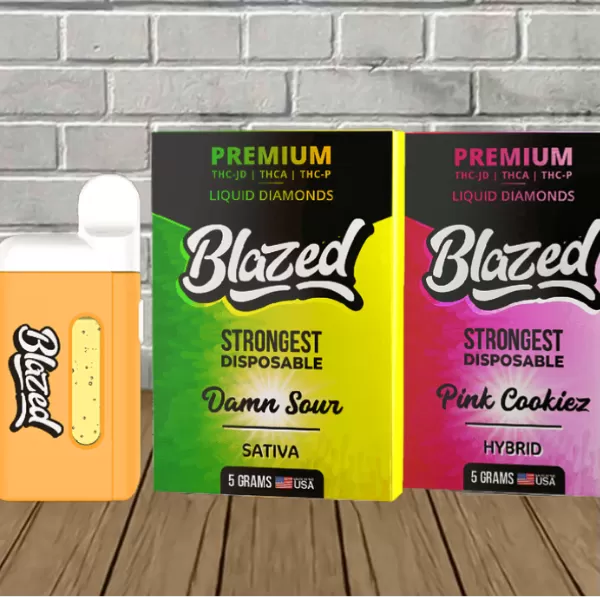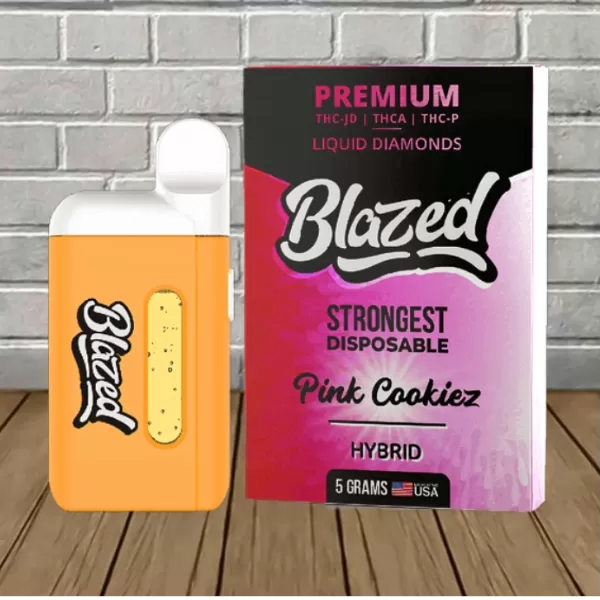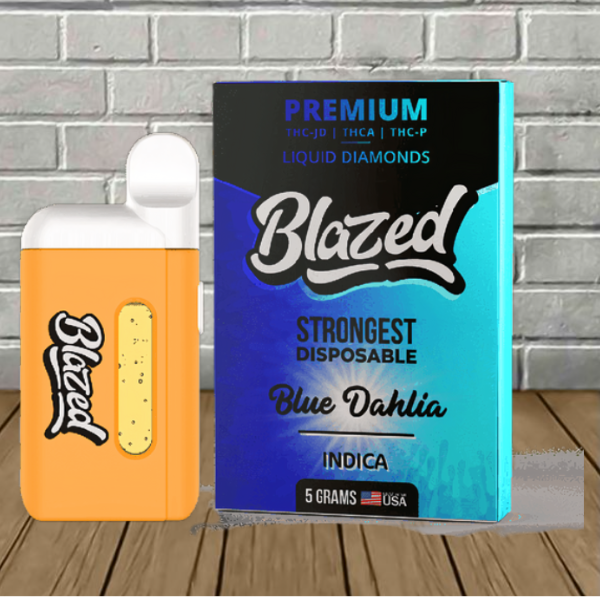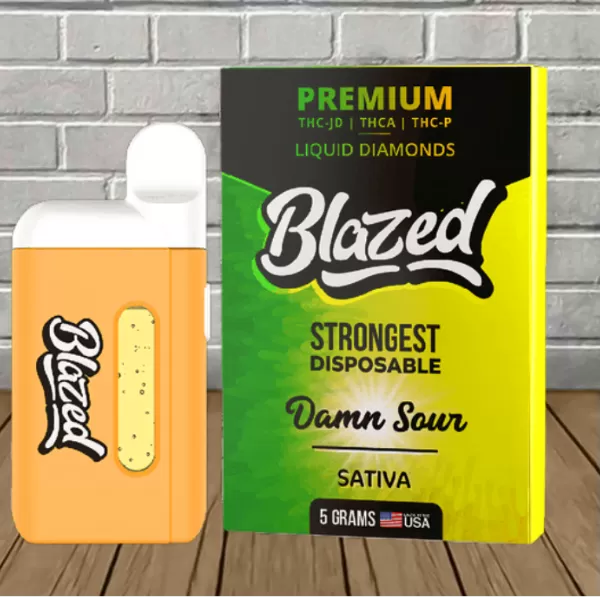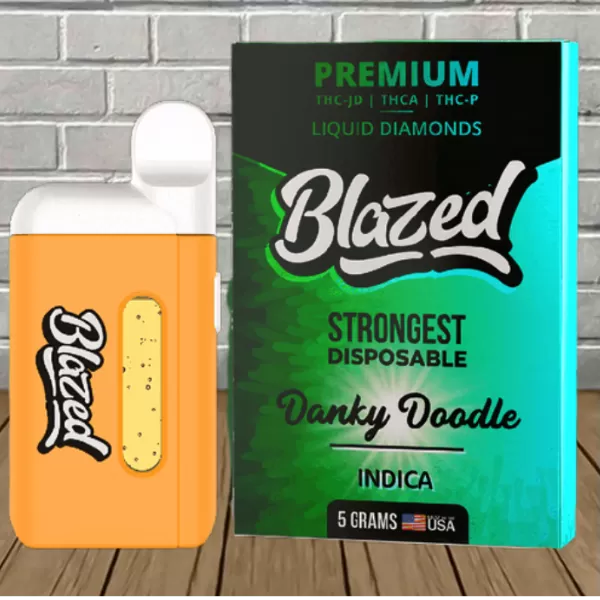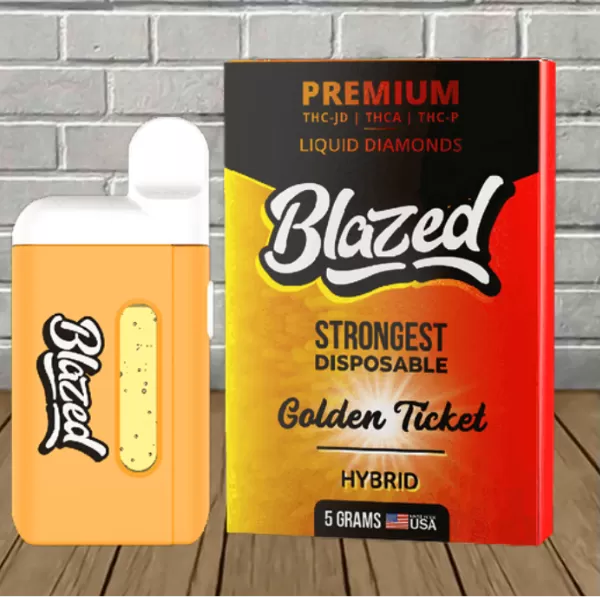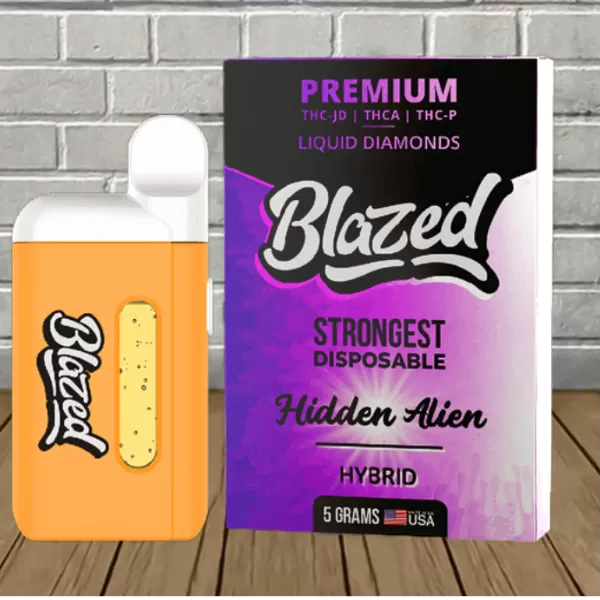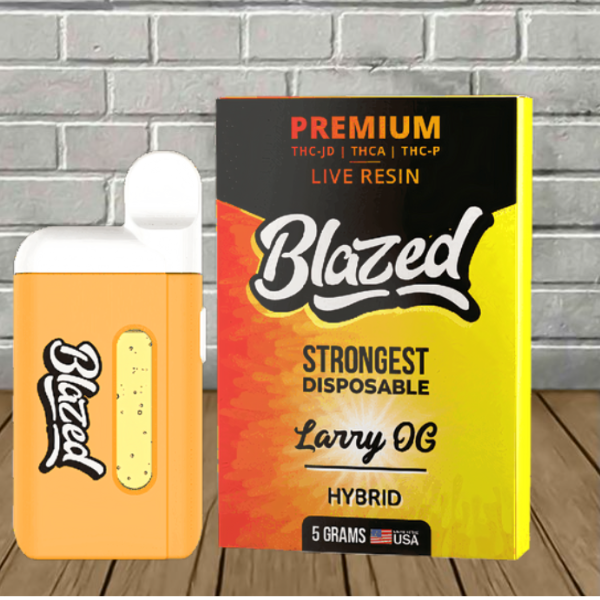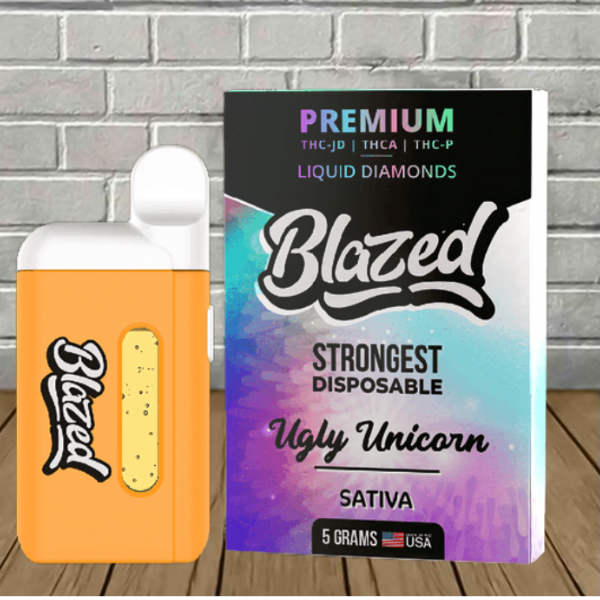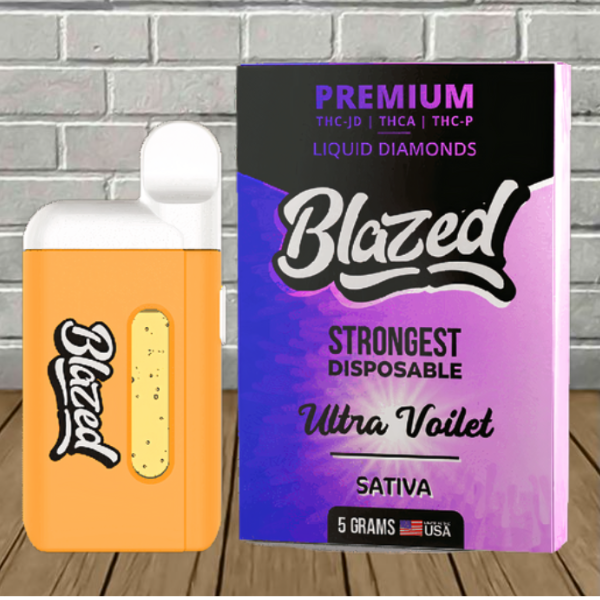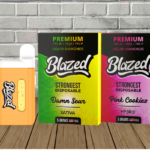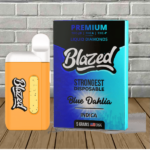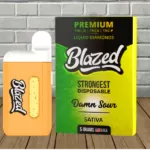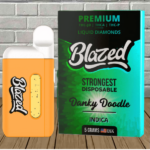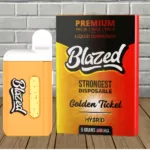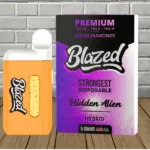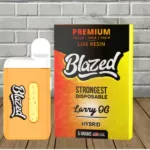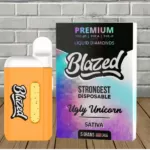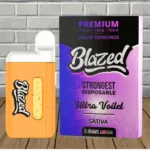 Blazed THCa + THCP Liquid Diamonds Disposable 5g
Blazed THCa + THCP Liquid Diamonds Disposable 5g
Blazed THCa + THCP Liquid Diamonds Disposable 5g is the final form of their Strongest product line! Blazed was sure they couldn't make a more potent blend, so for their final product….they just gave users more of this ultra-potent blend! If users have tried their 3g disposable or 5000mg gummies, they know they're in for a ride!
This blend was formulated to provide users with a potent but balanced all-around high with sleek and discreet hardware that fits seamlessly into every user's life! Each 5g device contains a powerful combination of THCa, THCP, Liquid Diamonds, and Live Resin Terpenes. Let your mind slip into Lala land as your taste buds soar to new heights!
Blazed has used the new ever-popular nicotine vape design for this 5g device. Sleek, compact, and rounded edges for comfort in the hand. Each device is button-activated with five clicks on and five clicks off. This button also includes a pre-heat function activated with two rapid clicks. This ensures thick clouds and helps mitigate clogs and leaks.
These 5g THCa + THCP disposables have launched in ten unique and flavorful terpene profiles. Rather than provide users with the same flavor profiles as their 3g devices, Blazed has dropped ten brand new profiles! Users can choose between Indica, Hybrid, and Sativa options within these flavor profiles.
Flavor Profiles + Strains
Blue Dahlia (Indica)

Damn Sour (Sativa)

Ugly Unicorn (Sativa)

Megalodon (Sativa)

Larry OG (Hybrid)

Hidden Alien (Hybrid)

Danky Doodle (Indica)

Golden Ticket (Hybrid)

Pink Cookiez (Hybrid)

Ultra Violet (Sativa)
Product Features:
5g Disposable Vape (5000mg Active Ingredients)

Blend Of THCa, THCP, And THCJD

Liquid Diamond Enhanced

Live Resin Infusion

Button-Activated + Pre-Heat Functionality

USBC Rechargeable

Ten Unique And Tasty Flavor Profiles

Lab Tested For Quality, Potency, And Safety
Lab Analysis: Coming Soon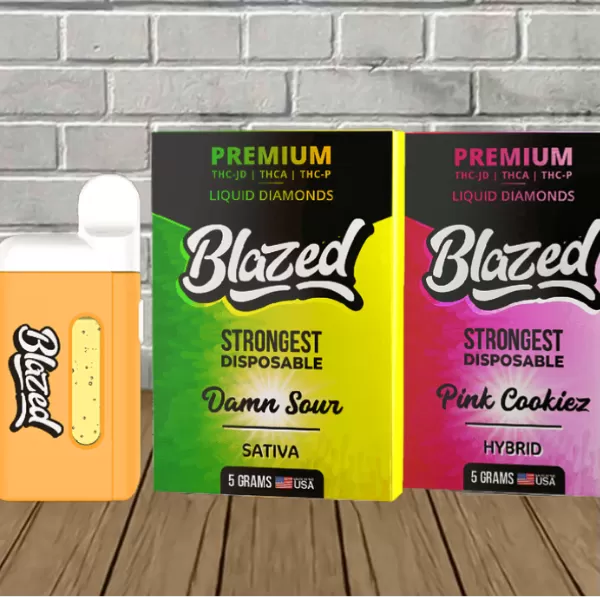 Related with Blazed THCa + THCP Liquid Diamonds Disposable 5g