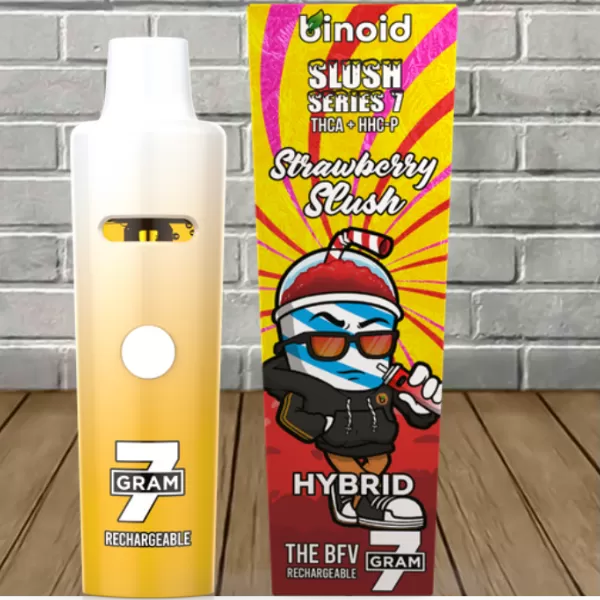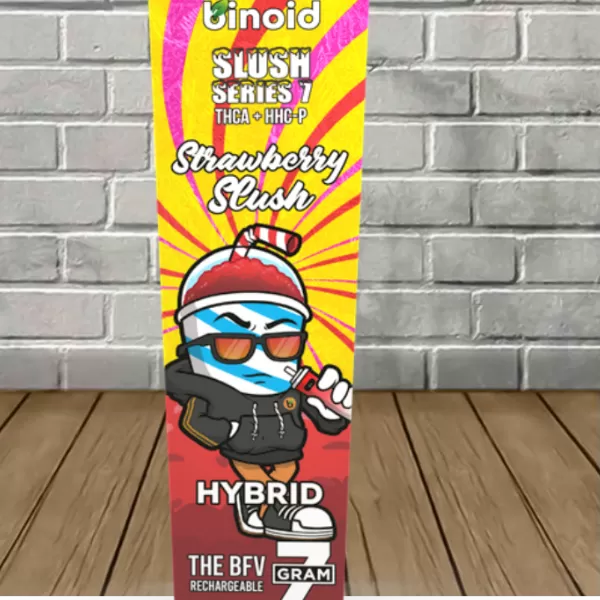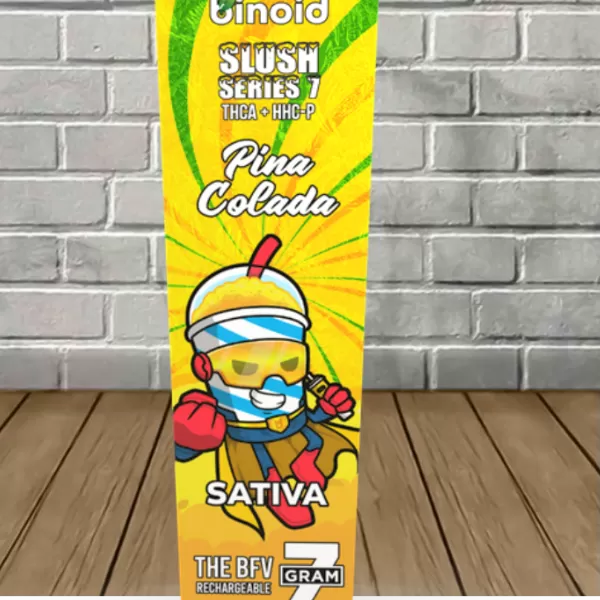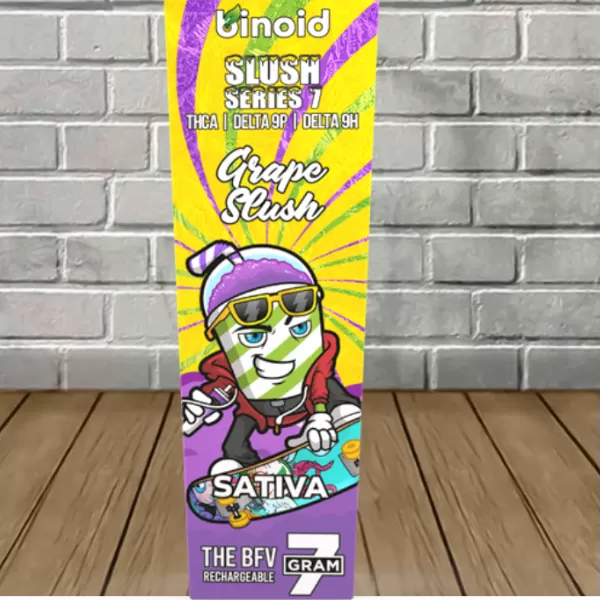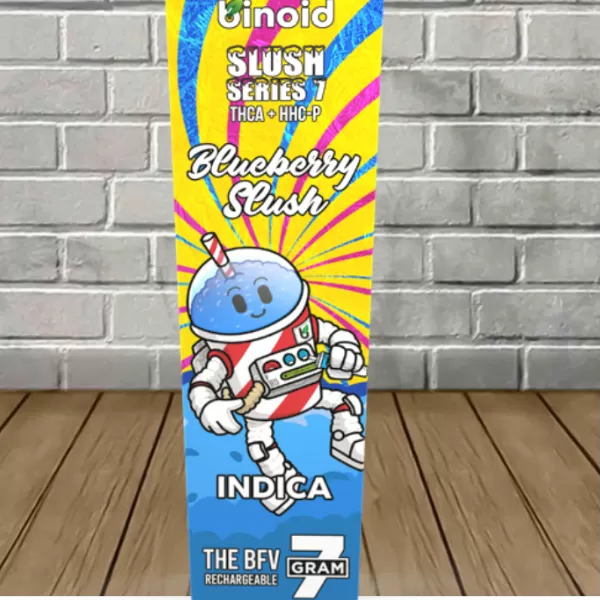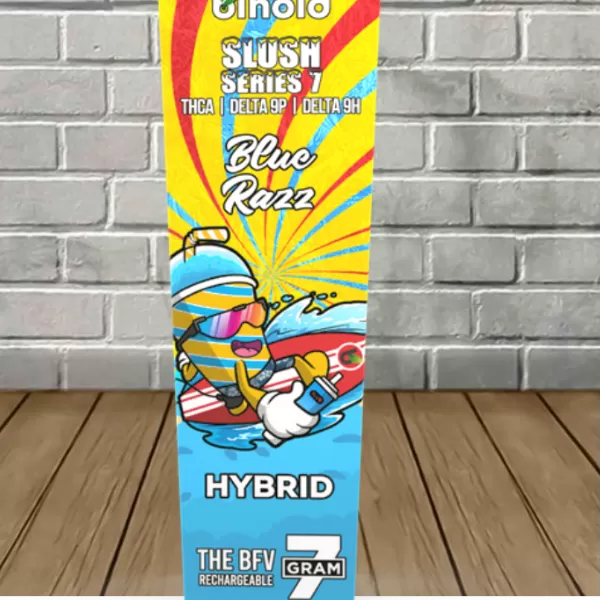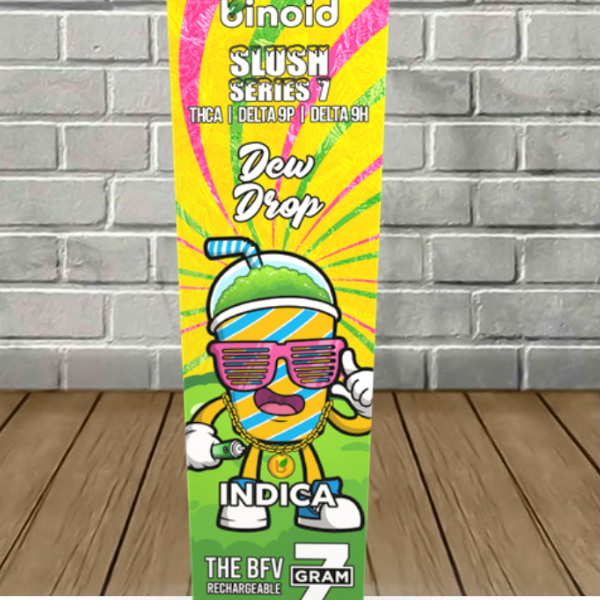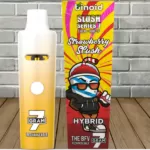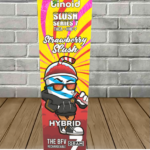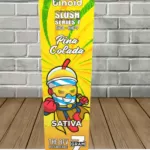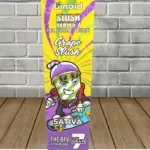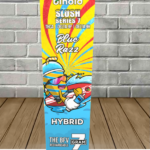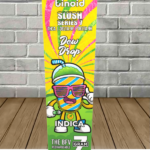 Blazed X Binoid Slush Series THCa Disposable 7g
Blazed X Binoid Slush Series THCa Disposable 7g
Blazed X Binoid Slush Series THCa Disposable 7g is the largest AND most potent vape product line dropping in 2023! Aptly nicknamed the BFV (Big Fucking Vape), these disposables tower over the competition in size and potency!
The teams at Blazed and Binoid put their minds together to create two different high-potency blends with  THCa as the base cannabinoid. Whichever blend users choose, prepare to embark on a journey of epic proportions!
Each 7g device is either a high-potency blend of THCa + HHCP or THCa + Delta 9P + Delta 9H. Not only are both of these blends highly potent, but they are unique to the scene as well! These monster-sized disposables aimed to break past the current barriers of cannabinoid blends and devices.
Each formula was designed to break past a user's THC tolerance. Users can expect effects to be fast, hard-hitting, and long duration. With this much distillate, they had to craft a device with features that could handle that load and mitigate clogging issues.
Each 7g disposable vape has a sleek design with a soft touch finish. It may be less discreet than other devices as it needs a powerful battery for longer vaping sessions. These devices are button-activated and button-draw.
Users can power the device on with five clicks and power it off with an additional five clicks. This button also has a pre-heat function to adequately heat the oil to mitigate clogs and provide thick clouds! When the disposable does eventually die, these disposables are USBC rechargeable!
This Slush Series line is launching in six refreshing and absolutely delicious flavor profiles. As one might assume from the "Slush Series," all of these flavors will be reminiscent of slushie flavors!
Flavor Profiles, Strains, And Blends!
Blue Acai (Hybrid) –

 THCa, Delta 9P, Delta 9H

Peach Mango (Indica)-

 THCa, Delta 9P, Delta 9H

Island Slush (Sativa)-

 THCa, Delta 9P, Delta 9H

Pina Colada (Sativa)-

 THCa, HHCP

Strawberry Slush (Hybrid)- 

THCa, HHCP

Blueberry Slush (Indica)- 

THCa, HHCP
Product Features:
7g Disposable Vape (7000mg Active Ingredients)

Two High-Potency Blends Available ( THCa + HHCP Or THCa + Delta 9P + Delta 9H)

Button-Activated + Button-Draw

Pre-Heat Functionality + USBC Charging

Lab Tested For Quality, Potency, And Safety
Lab Analysis: Coming Soon
Related with Blazed X Binoid Slush Series THCa Disposable 7g