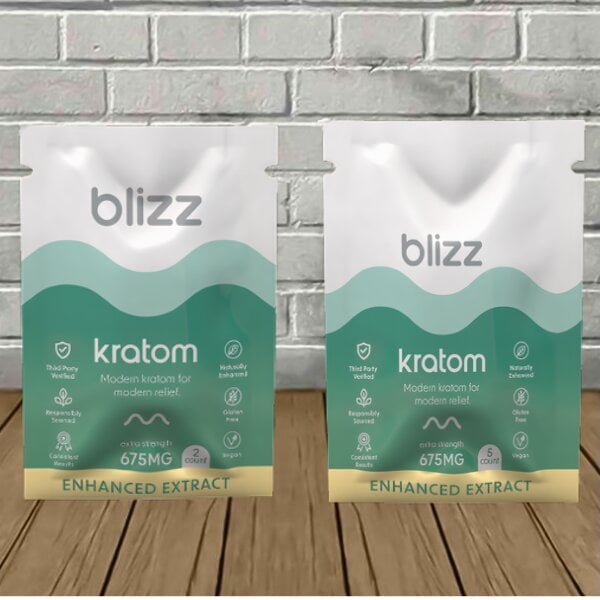 Blizz Kratom Extra Strength Enhanced Extract Capsules
Blizz Kratom Extra Strength Enhanced Extract Capsules
Blizz Kratom Extra Strength Enhanced Extract Capsules offer even more potent effects than traditional kratom capsules or powder. Using a responsibly sourced, high-quality kratom extract wasn't enough. They had to naturally enhance these capsules as well! If you are looking for energy and a focus boost to get you through the day, these extra strength capsules will get the job done!
What Is The Difference Between Kratom Powder And Kratom Extract?
The process of creating a powder vs. an extract begins the same. The kratom plant is matured to the proper level, and the leaves are crushed into a fine powder. Kratom powder is generally the complete kratom plant with no alkaloids removed.
What makes extract different is the next step. The leaves or previously crushed leaves are boiled for a long time. After being boiled, they are strained, and all the alkaloids are extracted more concentrated, offering more potent effects and benefits.
What Makes Blizz Kratom Extract Capsules Different?
Now that we have explained what kratom extract is and how it's made, you know this is a more potent form of kratom. What Blizz does differently is further naturally enhance these capsules with even more mitragynine and 7-hydroxy mitragynine. Expect to feel kratom's energizing and relaxing effects with that much more intensity!
Product Features:
Responsibly Sourced

Naturally Enhanced

2ct or 5ct

Kratom Extract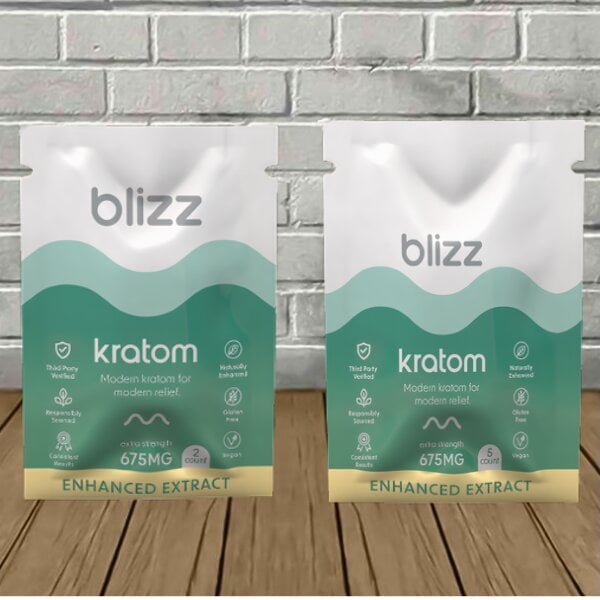 Related with Blizz Kratom Extra Strength Enhanced Extract Capsules