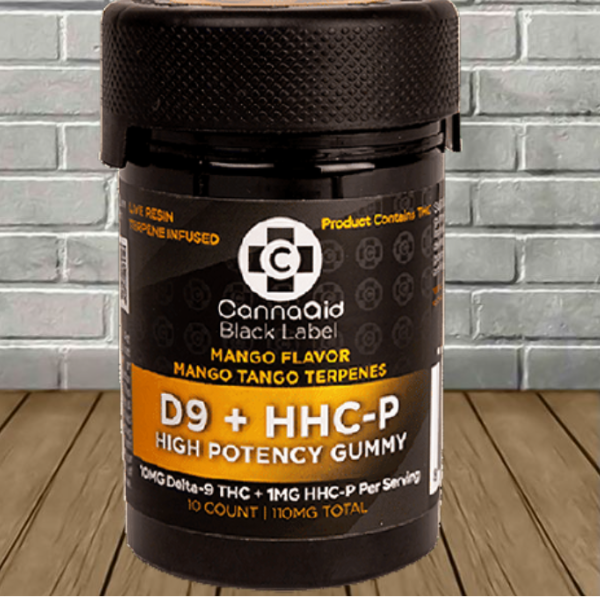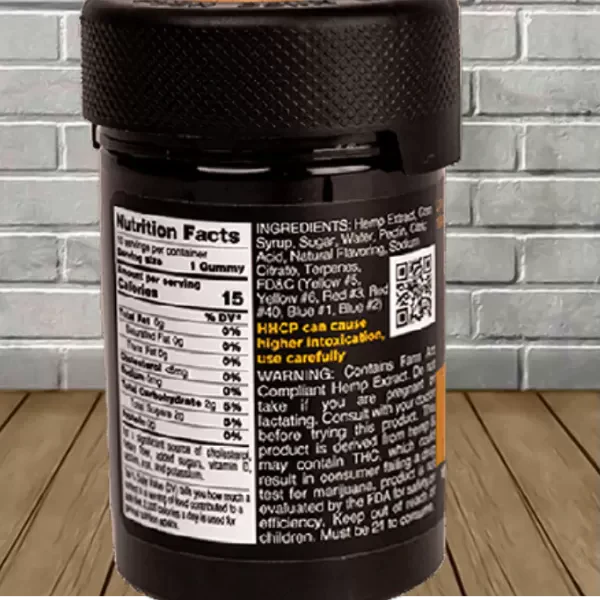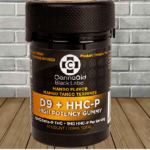 CannaAid Black Label D9 + HHCP 10ct Jar Mango Tango
CannaAid Black Label D9 + HHCP 10ct Jar
CannaAid Black Label D9 + HHCP 10ct Jar is the second edible option in their Black Label product line. This line of products was created with their veteran THC users in mind. Each blend is considered a high-potency blend of cannabinoids designed for a hard-hitting and long-lasting edible experience.
Black Label D9 + HHCP gummies come in a 10ct resealable jar. Each gummy contains 10mg of Delta 9 THC, 1mg of HHCP, and live resin terpenes for flavor enhancement. This blend is very similar to their D9 + THCP blend. Users can expect some of the same effects; the main difference is that HHCP is known to provide longer-lasting effects than THCP.
CannaAid has launched these gummies in a delicious mango flavor, which is the second difference. They believe users should have options! Users can expect the same level of potency from these fruity treats. Like their other gummies, these were designed for experienced THC users. It is suggested users eat one gummy, wait 45 minutes to two hours, and then access tolerance from there.
Product Features:
10ct Resealable Jar (100mg Delta 9 THC + 10mg HHCP Per Jar)

High-Potency Blend

10mg Delta 9 THC + 1mg HHCP Per Gummy

Live Resin Infused

Mango Flavor

Lab Tested For Quality, Potency, And Safety
Lab Analysis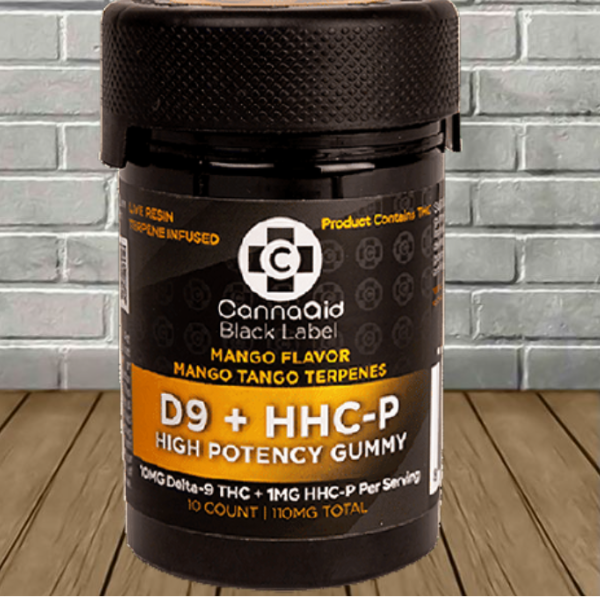 Related with CannaAid Black Label D9 + HHCP 10ct Jar Mango Tango