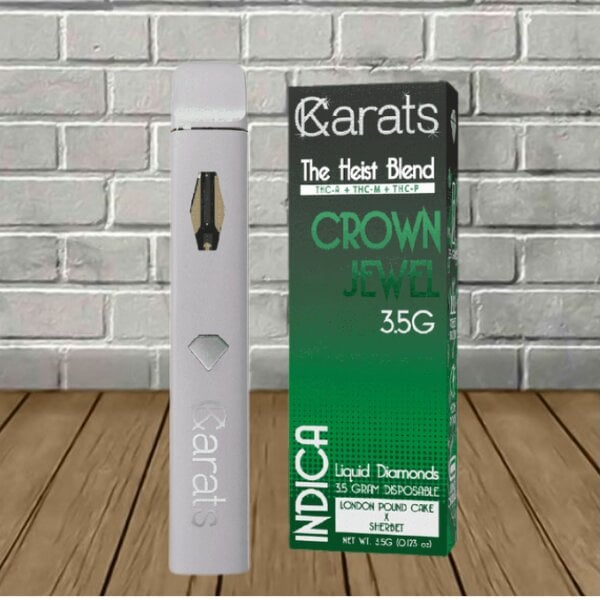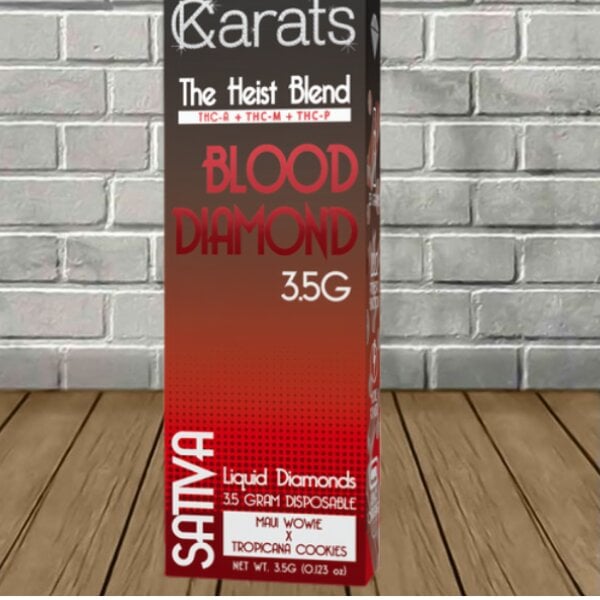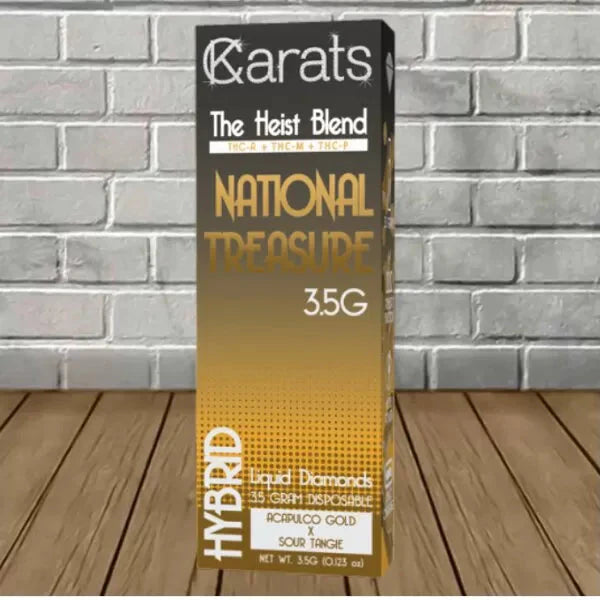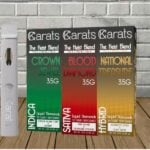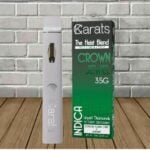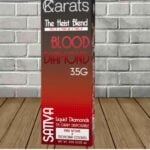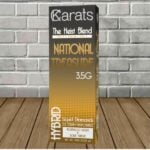 Carats Heist Blend Liquid Diamonds Disposable 3.5g
Carats Heist Blend Liquid Diamonds Disposable 3.5g
Carats Heist Blend Liquid Diamonds Disposable 3.5g is here to steal the hearts of our hemp-loving friends! The Heist Blend is Carat's brand new pre-heat liquid diamonds disposable lineup. If users enjoyed their Baller Blend (we know you did), they will love these even more. They have taken the same impressive hardware and created a new high-potency blend to insert inside!
Each 3.5g device contains a potent blend of THCa liquid diamonds, THCM, and THCP. This blend removes lesser-known cannabinoids like THCh and THC-JD and replaces them with THCa and THCm. Carat's utilizes the most potent concentrate (liquid diamonds) alongside three of the industry's most potent and well-loved cannabinoids.
Users can expect to feel the hard-hitting, heady effects of THCa as the heavy body effects slowly wash over the user. Add some THCm for mood enhancement and creativity; users are floating on cloud nine!
Like their original disposables, these devices offer a sleek, discreet design with top-of-the-line features. These features include auto draw, button-activated pre-heat functionality, and a USBC charging port.
Flavor Profiles + Strain:
National Treasure (Hybrid)-

This disposable features a mix of honey and woody flavors from Acapulco Gold followed by citrusy diesel notes from Sour Tangie.

Crown Jewel (Indica)-

Crown Jewel offers a classic vanilla and citrusy flavor from London Pound Cake with sweet tropical notes from Sherbert.

Blood Diamond (Sativa)-

Blood Diamond Smacks users in the face with its tropical notes from Maui Wowie with citrus notes from Tropicana Cookies.
Product Features:
3.5g Disposables (3500mg Active Ingredients)

Blend Of THCa Liquid Diamonds, THCM, And THCP

Pre-Heat Functionality

USBC Rechargeable

3 Tasty Flavor Options

Lab Tested For Potency, Quality, And Safety
Lab Analysis
Related with Carats Heist Blend Liquid Diamonds Disposable 3.5g