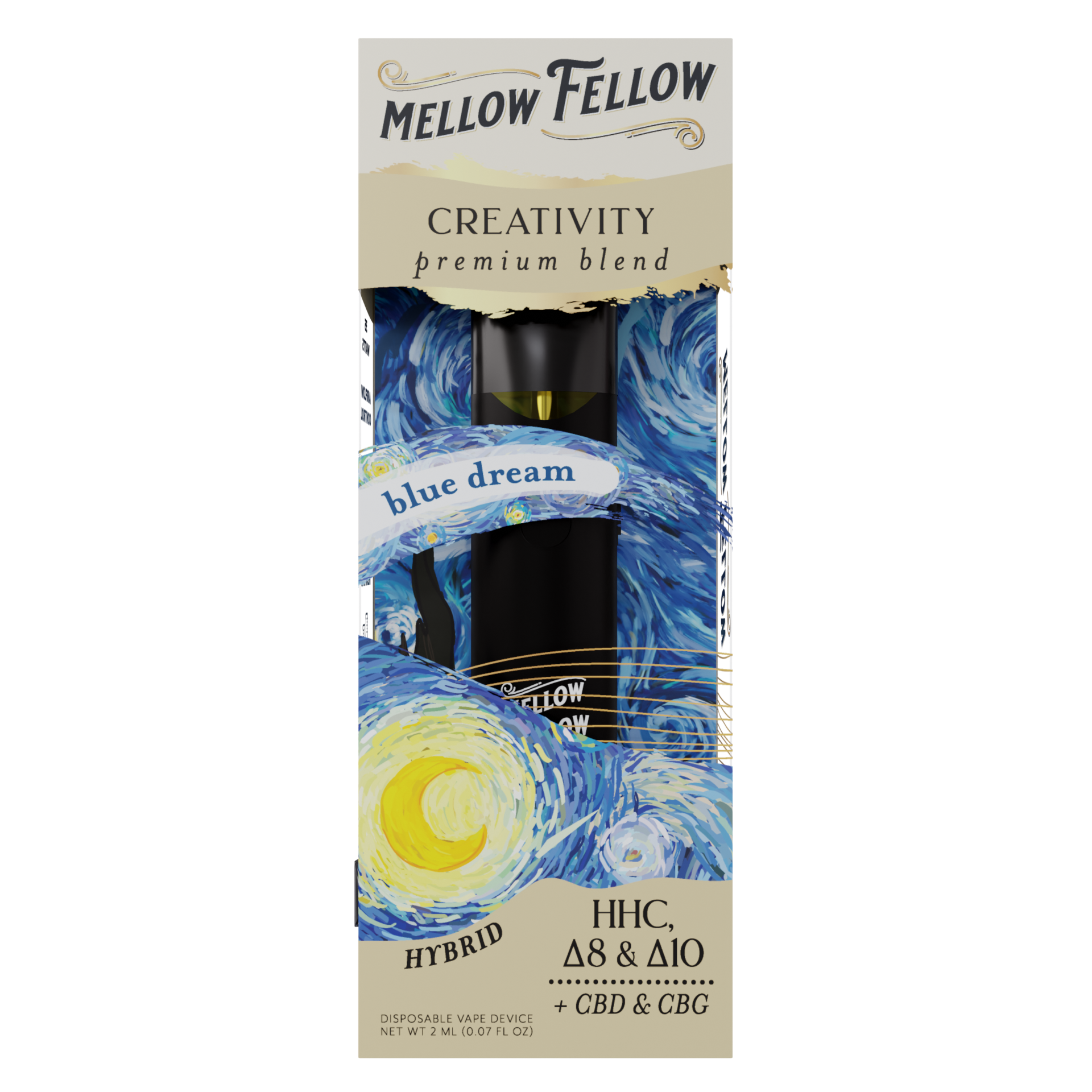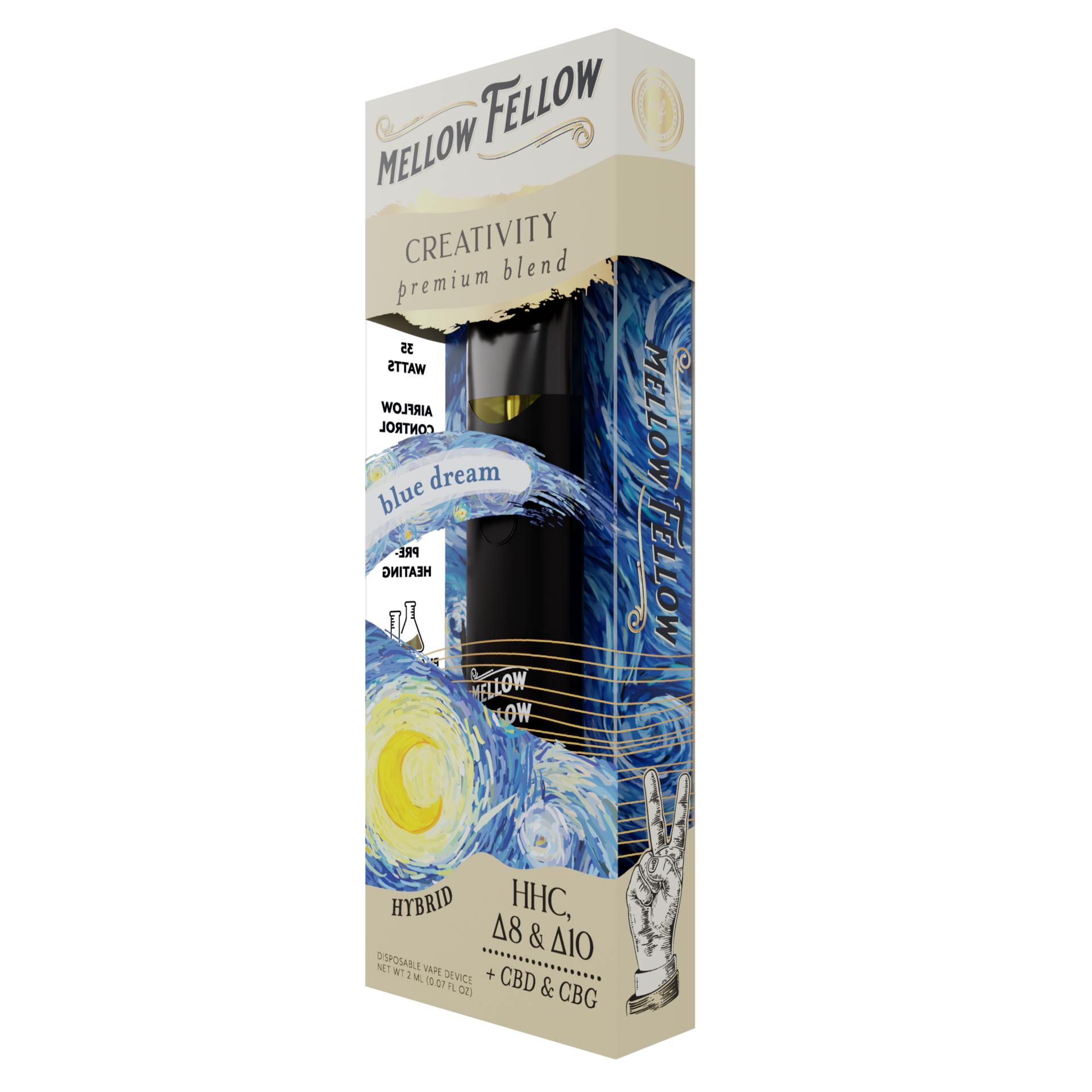 Mellow Fellow Creativity Blend 2ml Disposable Vape Blue Dream
Mellow Fellow Creativity Blend 2ml Disposable Vape Blue Dream
HHC, Delta 8, CBD, CBG, Delta 10 

Premium 2ml disposable vape
The sweet, fruity flavor of this blue dream strain is truly irresistible, and you'll love the way it relaxes your body and opens your mind. When using this Delta 8 blend vape pen, you can expect flavors and aromas of sweet berries and floral blueberries. The Blue Dream Disposable Vape comes pre-filled with high-quality cannabinoid oil, so all you need to do is inhale and enjoy. Sparked by Van Gogh's imaginative art, Creativity is a Delta 8  blend disposable vape designed to help you tap straight into the flow of your own imagination. Why wait?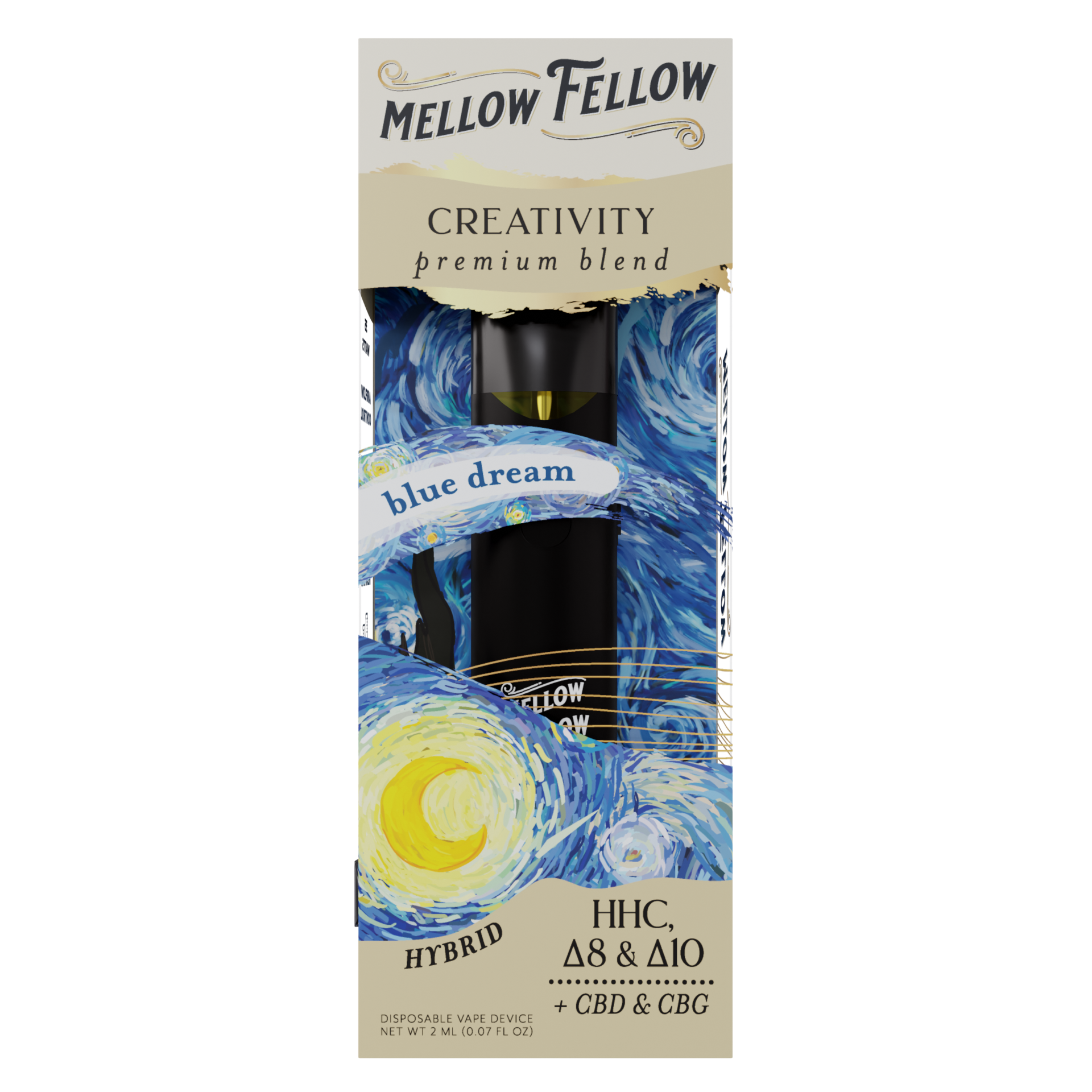 Related with: Mellow Fellow Creativity Blend 2ml Disposable Vape Blue Dream
This product has no reviews yet.