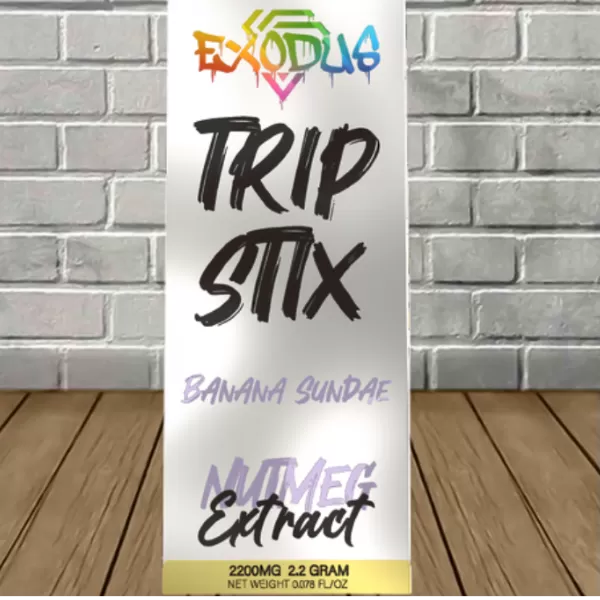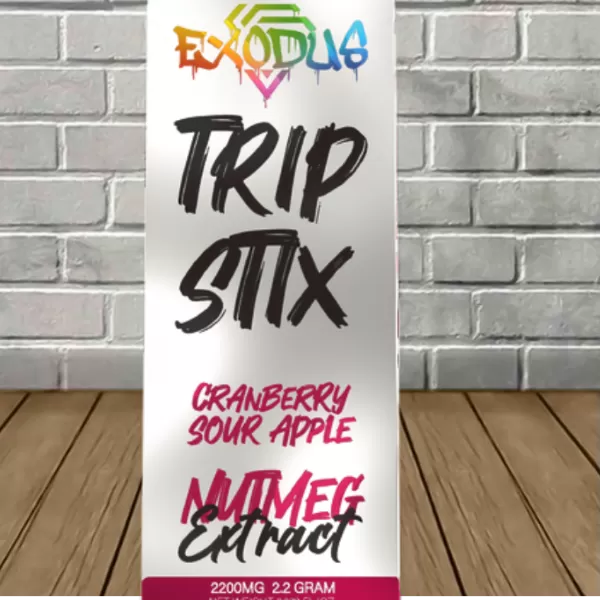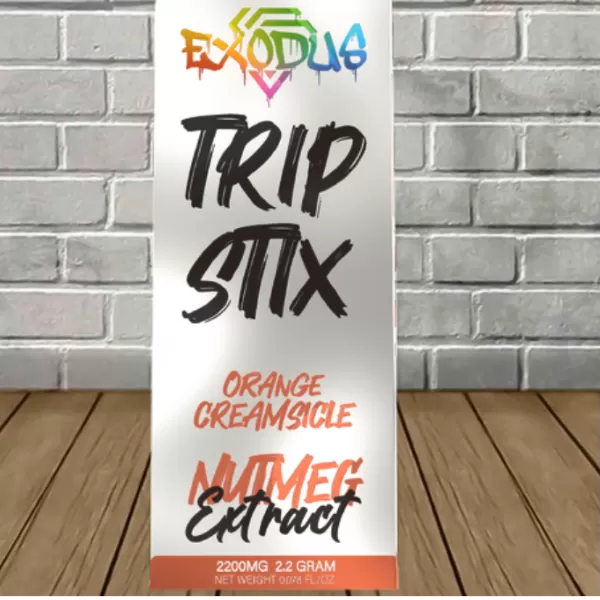 Exodus Nutmeg Extract Trip Stix 2.2g
Exodus Nutmeg Extract Trip Stix 2.2g
Exodus Nutmeg Extract Trip Stix 2.2g is another highly innovative product line from the Exodus Canna team. First, they joined the amanita muscaria craze with their proprietary HHC + amanita 2.2ml vapes. Then they introduced the hemp-derived THC world to something entirely new with their Blue Lotus Disposables; now, they bring users another plant-based product shrouded in mystery!
Each 2.2g disposable contains a proprietary blend of Nutmeg Extract, Hemp Extract, and rich terpene flavor profiles! Much like Blue Lotus, many users have probably never heard of Nutmeg and the effects it can produce. Consider nutmeg extract to be a combination of both Amanita Muscaria's effects and Blue Lotus's effects!
This exciting blend of nutmeg extract and HHC will be users' new favorite trippy disposable. Users can expect an overwhelming sense of calm and a heavy stoned feeling more intense than HHC alone. Users can also expect euphoria and a heavy body high like the blue lotus. In larger doses, a compound called myristicin found in Nutmeg can produce psychedelic and trippy effects.
Exodus Canna is launching this new disposable line in five terpene-rich and tasty flavor profiles, which we'll list below.
Is Nutmeg Extract Psychoactive?
Many people are unaware that Nutmeg (yes, the spice used in cooking) does indeed have psychoactive effects! These effects occur due to a compound in several herbs and spices called myristicin. This compound targets the body's central nervous system and floods it with norepinephrine.
Nutmeg is known to have similar effects to peyote in that, in higher doses, it can cause hallucinations and drowsiness.
Flavor Profiles:
Berry Jam

Banana Sundae

Cranberry Sour Apple

Georgia Summer Peach

Orange Creamsicle
Product Features:
2.2g Disposable Vape (2200mg Active Ingredients)

Blend Of Nutmeg Extract And Hemp Extract

Five Terpene Rich Flavor Profiles

USBC Rechargeable
Related with Exodus Nutmeg Extract Trip Stix 2.2g