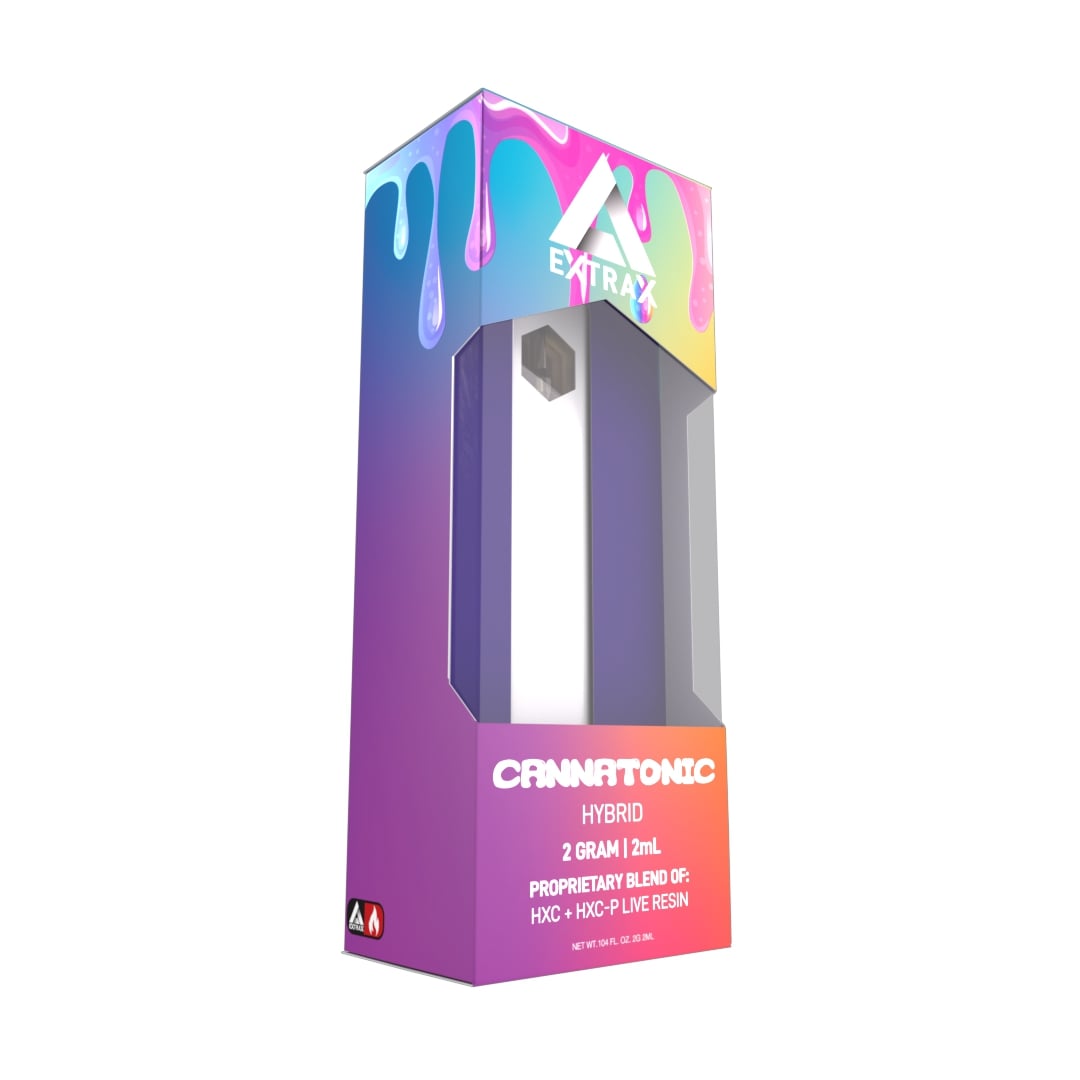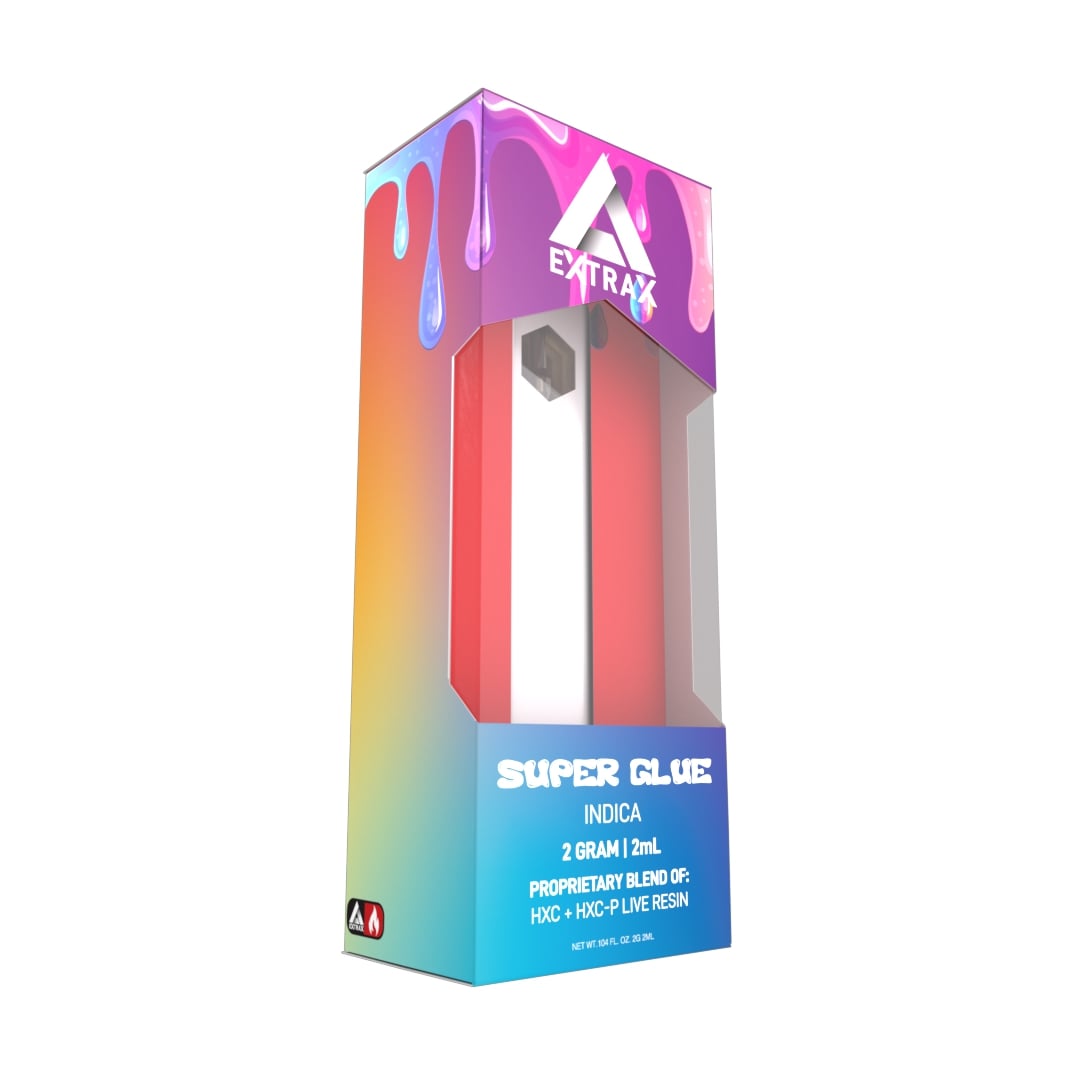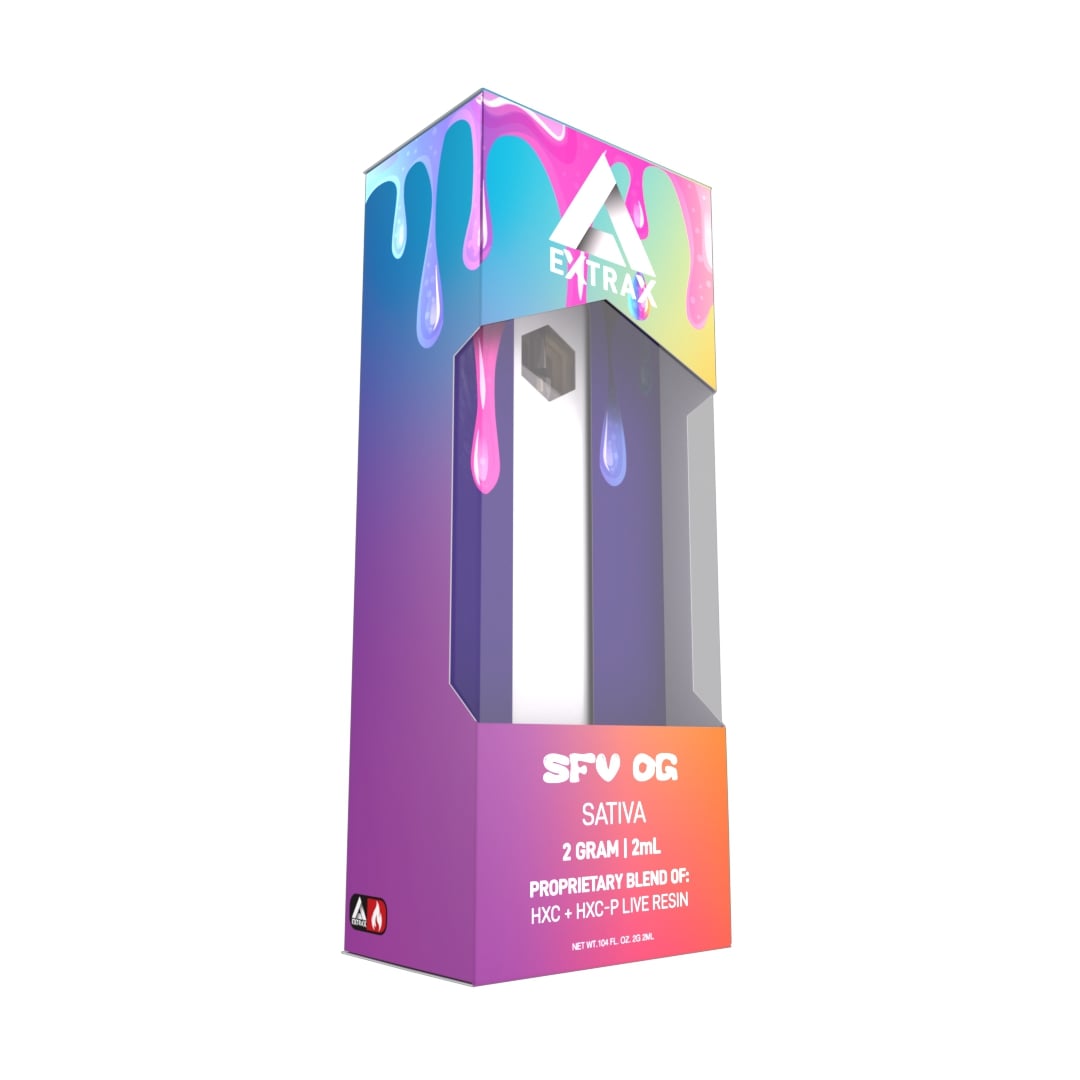 HXC-P Disposable Vape 2 gram - Delta Extrax
Please Copy 20% OFF coupon: BINOID20 before purchasing Delta Extrax products. 
10% off all future orders coupon: BINOID10
HXC-P Disposable Vape 2 gram - Delta Extrax
Delta Extrax HXC-P and HXC Disposables 2 gram are brand new, and comes in two amazing terpene flavors, Cannatonic and Super Glue
This HXC disposable rechargeable vape has a mix of Delta 8, HHC and terpenes. 
Flavors
Cannatonic: (Hybrid) - The unique Cannatonic strain is a Hybrid with both focus and relaxing qualities. It's one of a kind flavor that leans more towards a natural taste along with woody and pine aromas. This strain is perfect for those who want something more natural.
Super Glue (Indica) - Super Glue won't leave you glued to the couch. However, it is an Indica that is known for promoting more smoother vibes. The natural flavors and aromas are perfect for those late afternoon sessions.
SFV OG (Sativa) - With SFV OG sativa you can expect a sweet aromatic fragrance of lemon along with subtitles notes of pine and other flavors.
Related Links: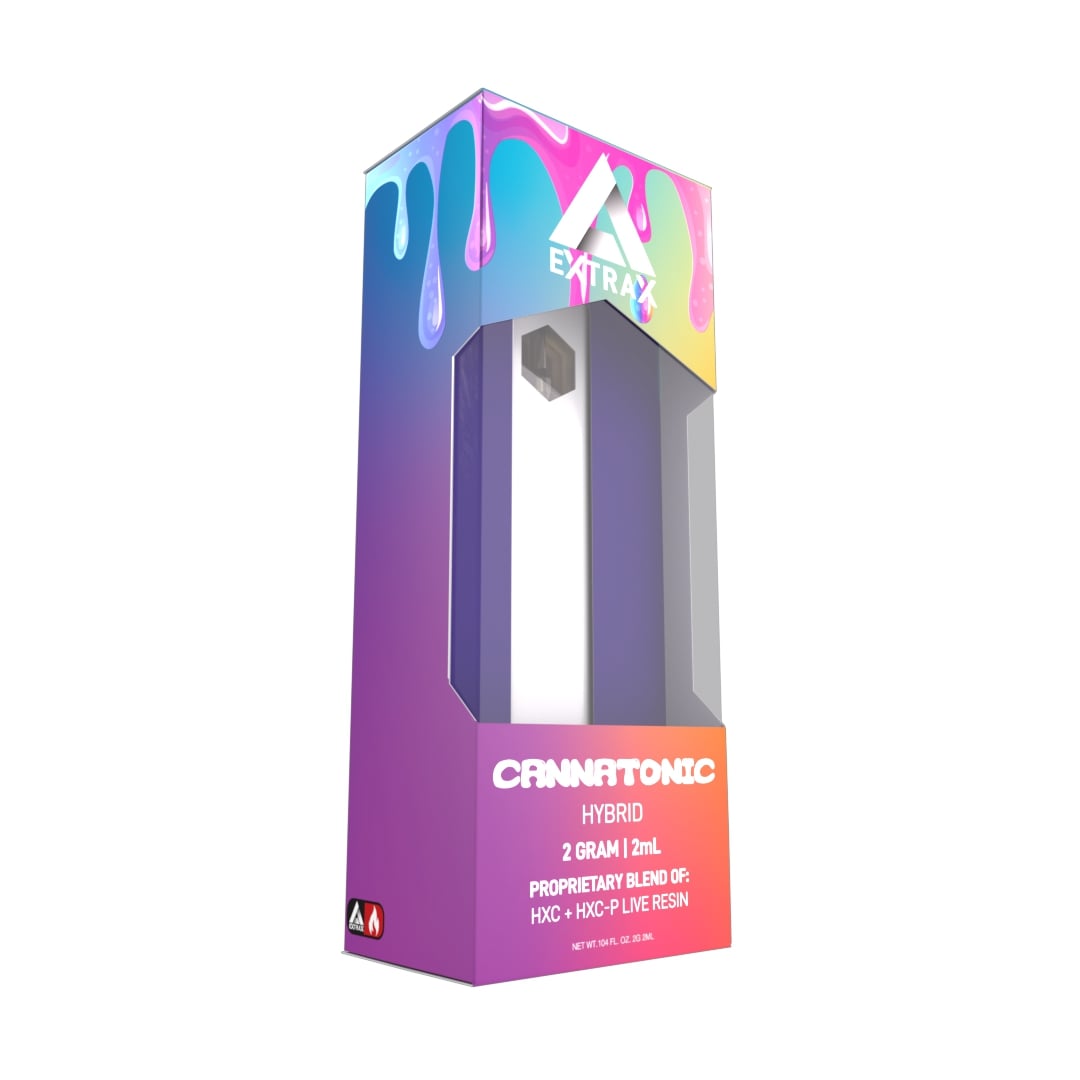 Related with: HXC-P Disposable Vape 2 gram - Delta Extrax
Featured Binoid Deals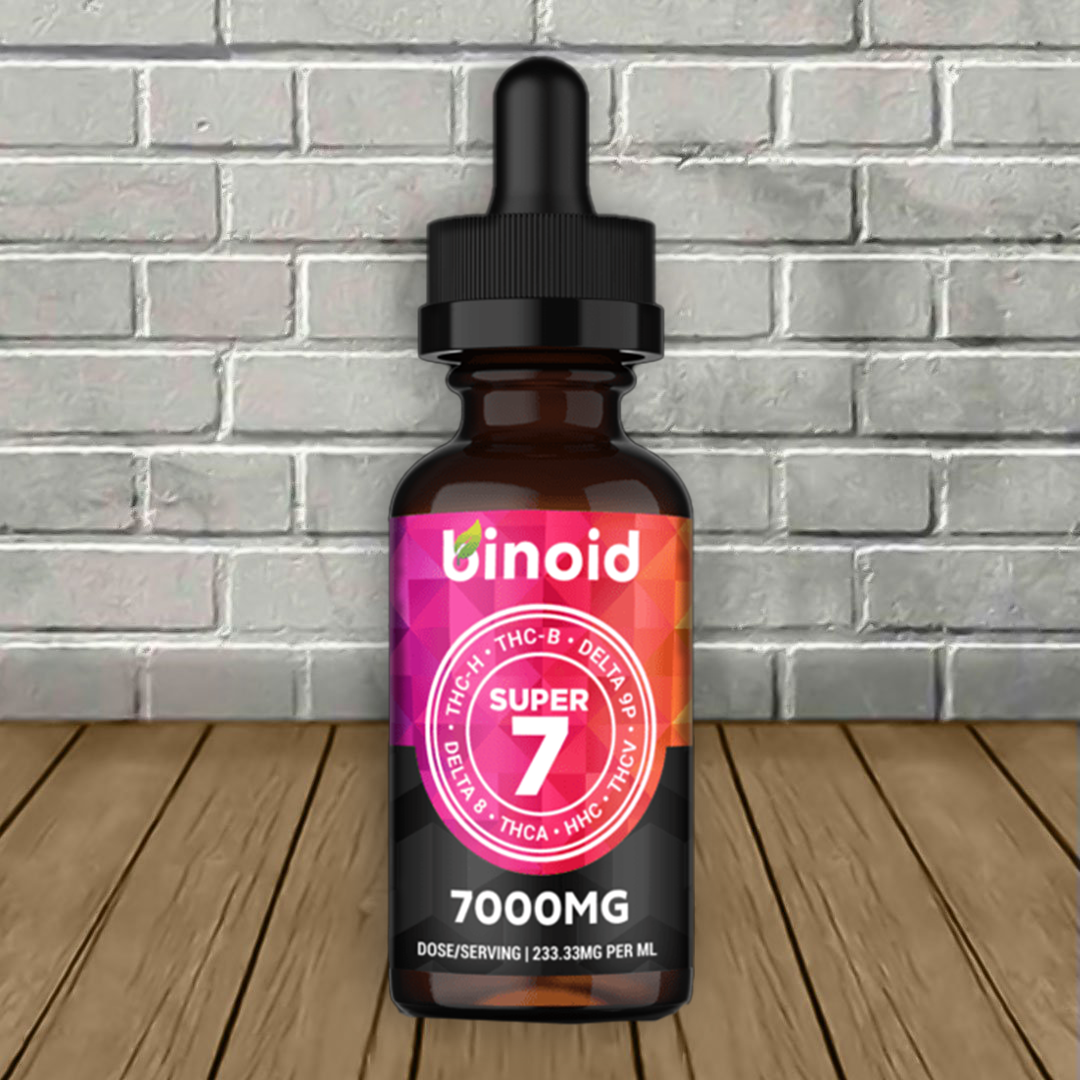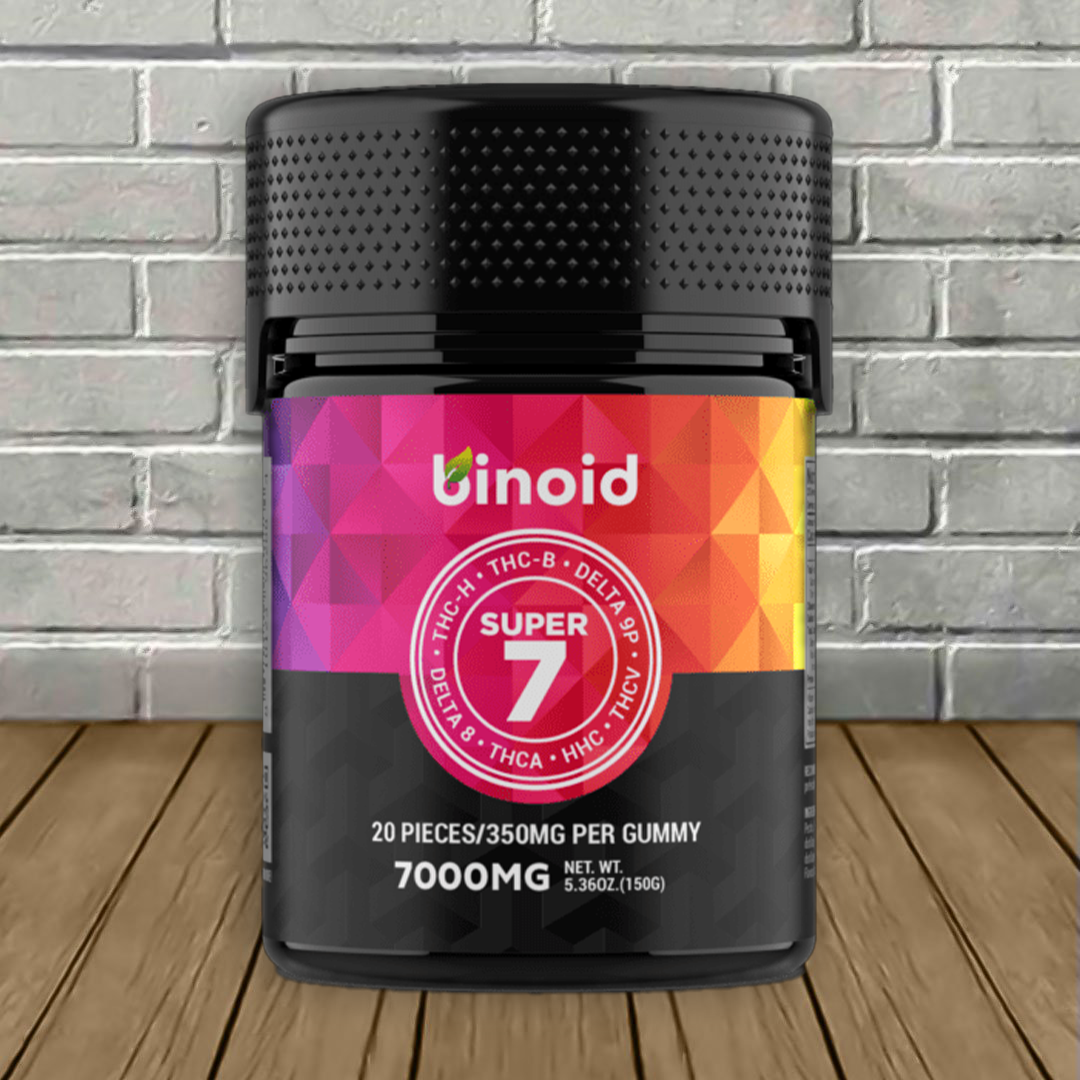 This product has no reviews yet.