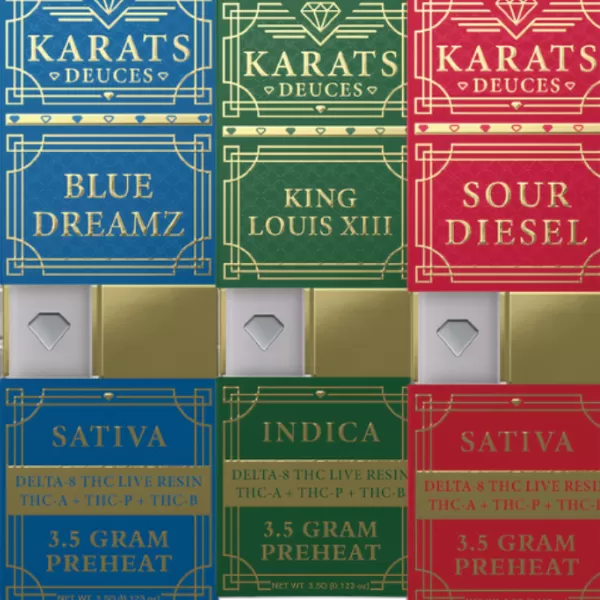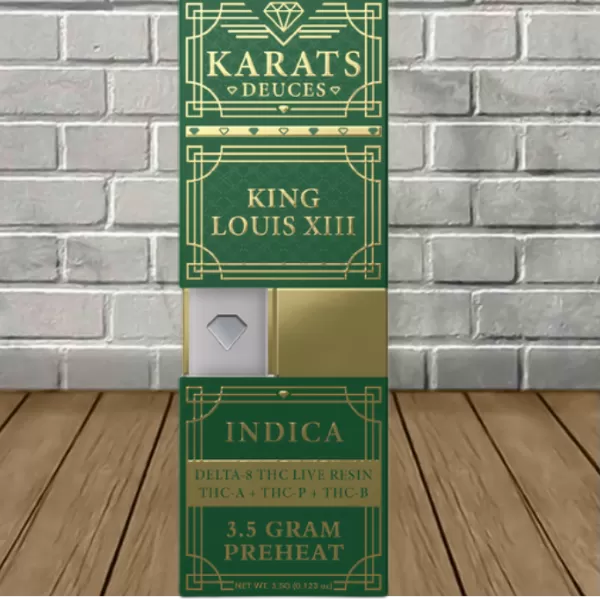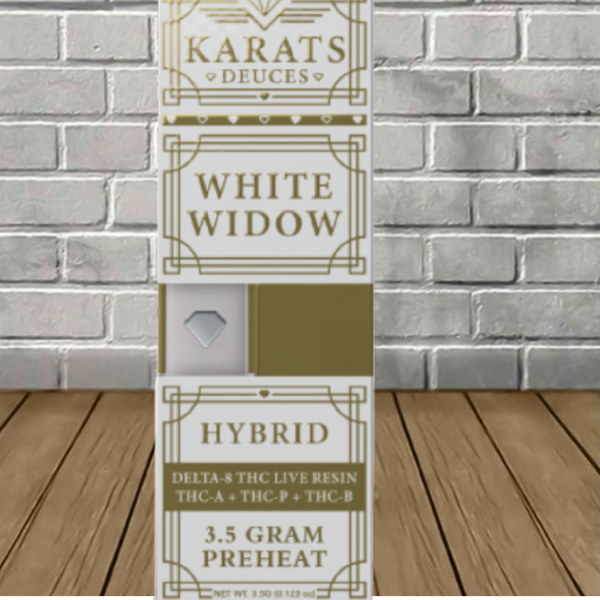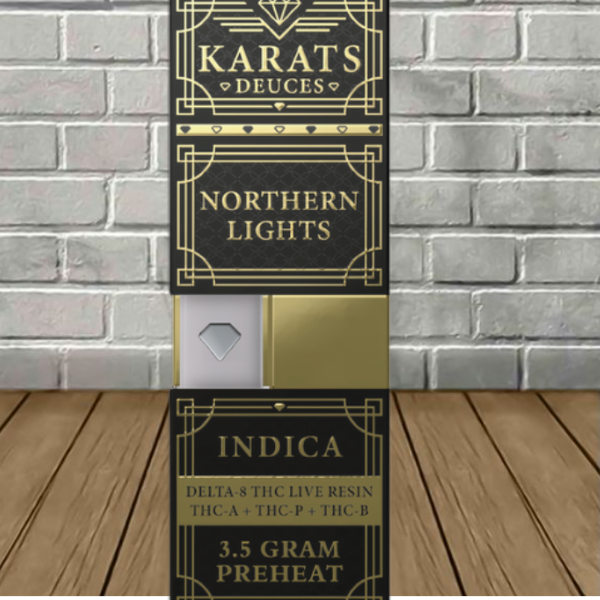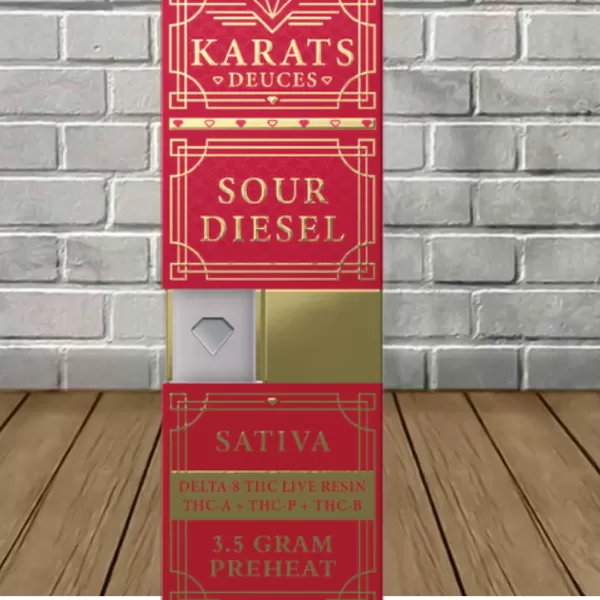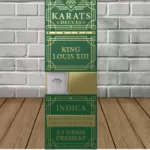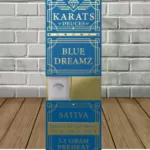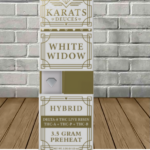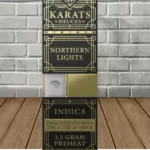 Karats Deuces Blend Pre-Heat Disposable 3.5g
Karats Deuces Blend Pre-Heat Disposable 3.5g
Karats Deuces Blend Pre-Heat Disposable 3.5g is the first blend released under their rebranding. That's right, Karats isn't a new brand; it's the same Carats users know and love! Karats' goal with this product line was to make a blend more potent than their heist and baller blends but keep the same excellent pre-heat hardware.
Each 3.5g disposable contains a highly potent blend of cannabinoids formulated to provide users with the ultimate state of euphoric bliss! This blend consists of Delta 8 THC, THCa, THCP, THCB, and live resin terpenes. Users' minds and bodies experience pure pleasure, and their taste buds will also be jumping for joy.
Users can expect the hard and fast-hitting effects of THCB, D8, and THCa to hit first, ensuring that their body is bursting with euphoria and mood-boosting properties. Next, THCP slowly creeps in, releasing any leftover tension and stress in the body while enhancing and extending the effects of the other cannabinoids. Talk about the perfect set of entourage effects!
In regards to the hardware, as mentioned, they have kept the same top-of-the-line pre-heat-capable hardware. These disposables feature a sleek, soft-touch design for comfort. Each device comes pre-filled and pre-charged right out of the packaging. They also include features such as auto-draw, button-activated pre-heat functionality, and USBC charging.
Karats has launched this product line in five highly sought-after and familiar terpene profiles. Users can expect authentic flavors and aromas as each device is infused with live resin!
Flavor Profiles + Strains:
King Louis XIII (Indica)- 

Pungent, earthy, and piney.

Northern Lights (Indica)- 

Sweet and herbal tastes with subtle hints of spice.

Sour Diesel (Sativa)- 

Sour citrus, earthy, and a diesel-like aroma.

White Widow (Hybrid)- 

Floral, peppery, with earthy notes.

Blue Dreamz (Sativa)- 

Sweet and fruity with hints of blueberry.
Product Features:
3.5g Disposable Vape (3500mg Active Ingredients)

Blend Of Delta 8 THC, THCa, THCP, And THCB

Live Resin Infused

Pre-Heat Functionality + USBC Charging

Five Tasty Flavor Profiles

Lab Tested For Quality, Potency, And Safety
Lab Analysis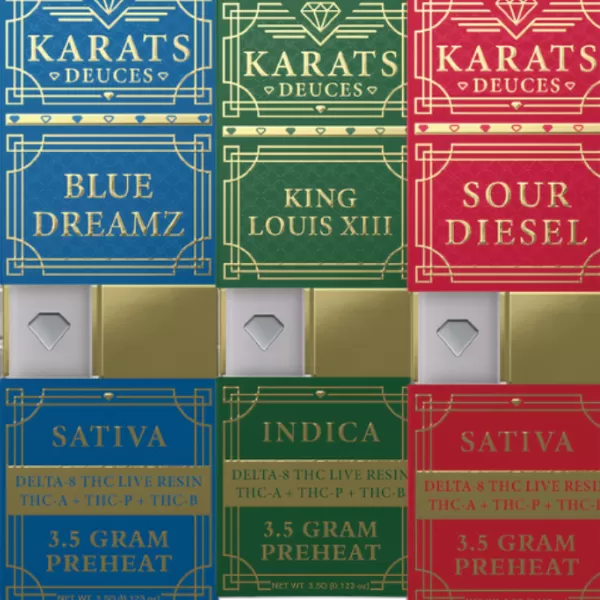 Related with Karats Deuces Blend Pre-Heat Disposable 3.5g