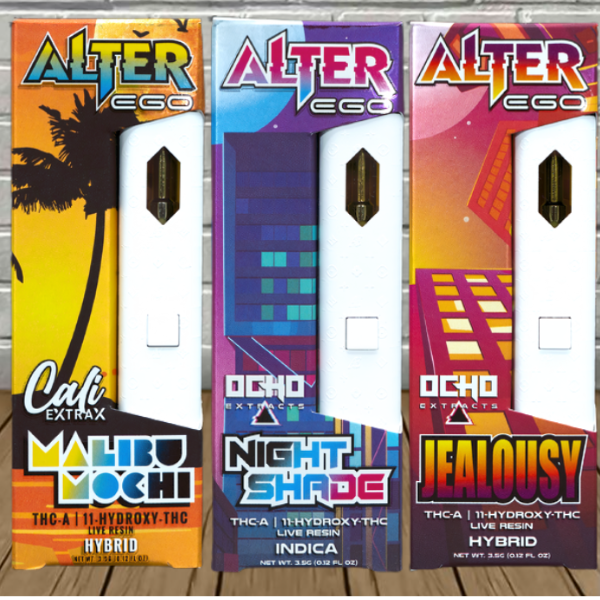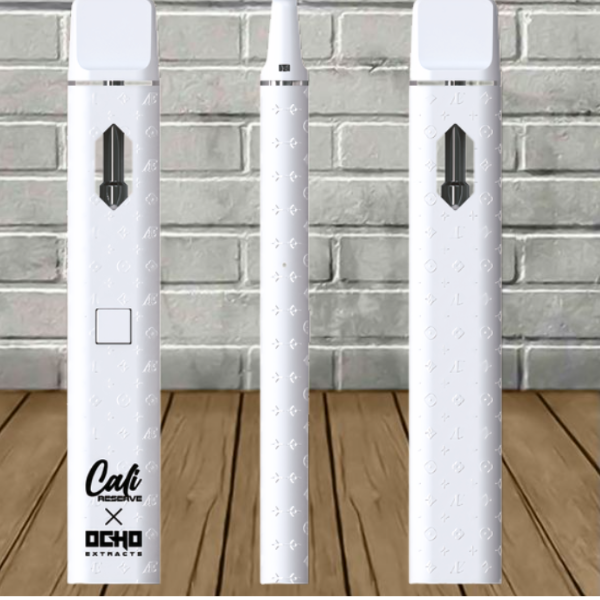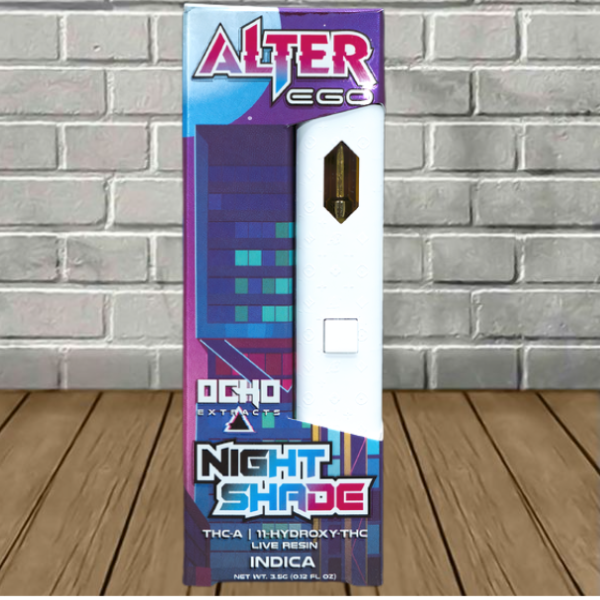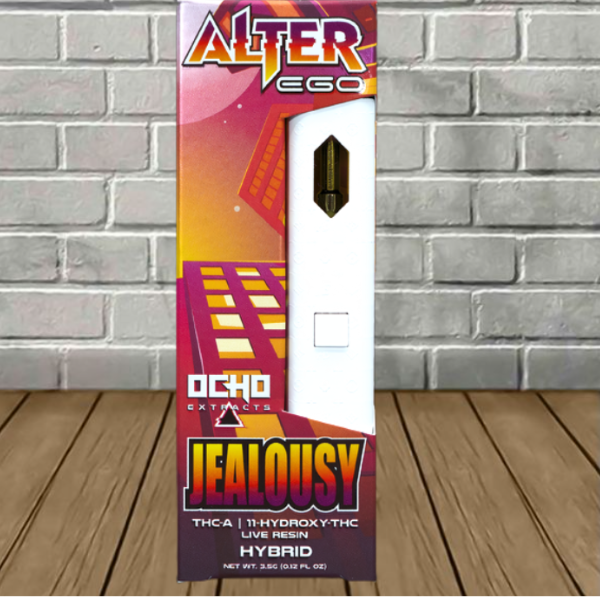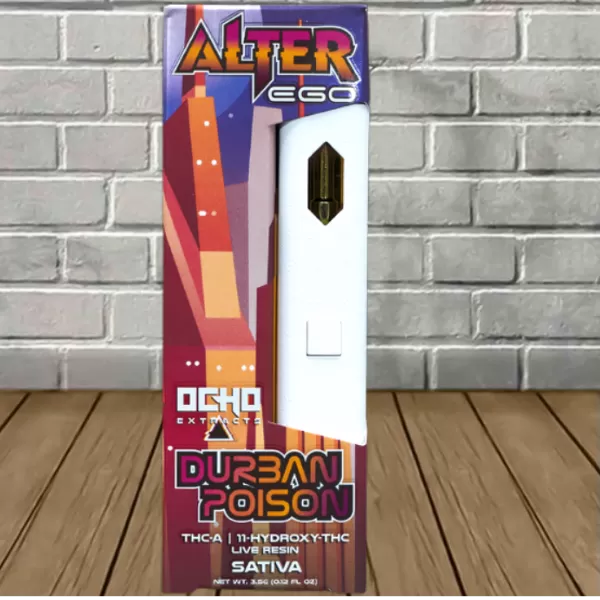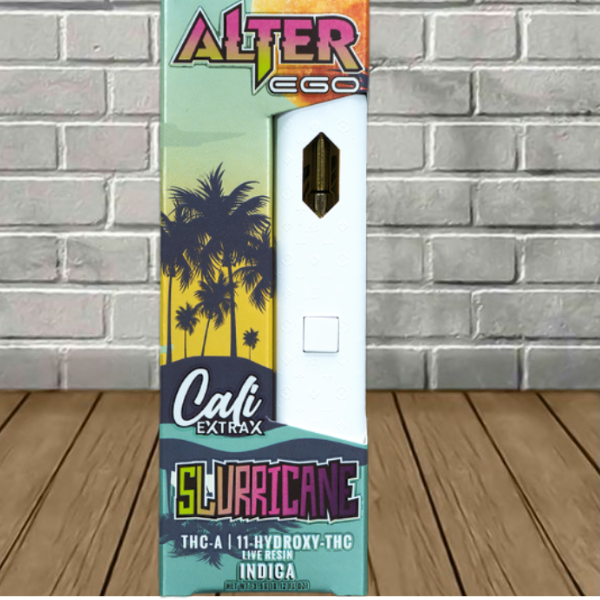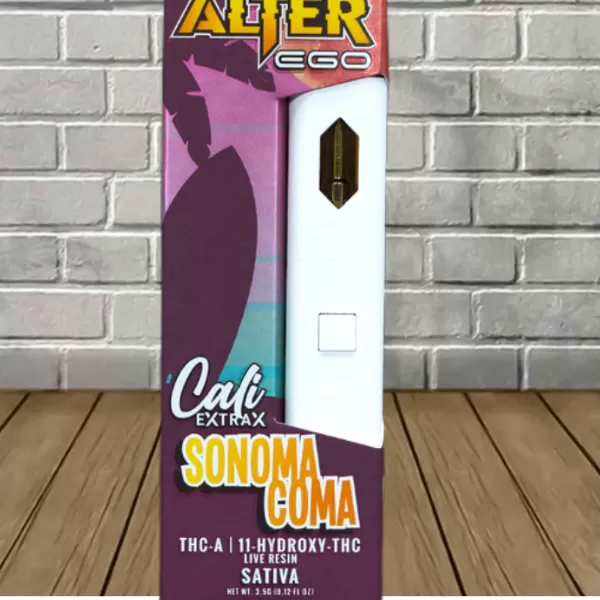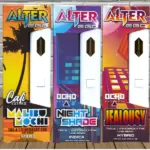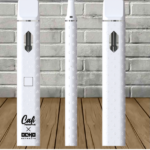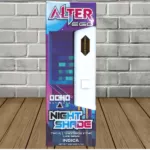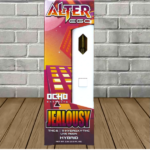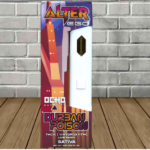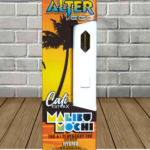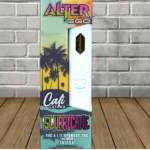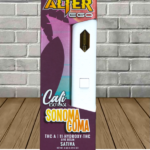 Ocho Extracts X Cali Extrax Alter Ego Disposable 3.5g
Ocho Extracts X Cali Extrax Alter Ego Disposable 3.5g
Ocho Extracts X Cali Extrax Alter Ego Disposable 3.5g is the hottest summer collaboration the hemp-derived scene has seen in a minute (no pun intended.) Ocho Extracts and Cali Extrax have shown us they know something about cannabinoids and product creation!
Ocho Extracts blew everyone away with their Obliter8 product line (dang, we did it again.) And Cali Extrax surprised everyone with their Cali Reserve pre-heat line! Seeing these two companies collaborate, we knew there would be magic!
Each 3.5g Alter Ego Disposable contains a potent proprietary blend of THCa and 11-Hydroxy-THC and live resin terpenes for flavor enhancement. Ocho Extracts took the liberty of crafting this masterpiece of a mixture and used Cali Extrax's pre-heat hardware to power it!
Every device is sleek and discreet in design with custom AE (Alter Ego) embossment. These devices have a powerful battery with a USBC port for fast charging. They are button-activated, five clicks on, five clicks off. As mentioned, this button has pre-heat functionality activated by two rapid clicks.
Pre-heat functionality helps mitigate clogging issues and provides smooth and flavorful pulls with each hit. We don't want that live resin flavor to go to waste! Speaking of live resin, the Alter Ego line is launching in six flavors. Cali Extrax has three strains, while Ocho Extracts has an additional three. Across these six strains are a mix of classic and exotic cannabis strains which we'll list below.
Flavor Profiles + Strains:
Malibu Mochi (Hybrid)

Slurricane (Indica)

Sonoma Coma (Sativa)

Durban Poison (Sativa)

Jealousy (Hybrid)

Night Shade (Indica)
Product Features:
3.5g Disposable (3500mg Active Ingredients)

Proprietary Blend Of THCa + 11-Hydroxy-THC

Live Resin Infused

Button-Activated, Pre-Heat Functionality, And USBC Charging

Six Tasty Flavors

Lab Tested For Quality, Potency, And Safety
Lab Analysis: Coming Soon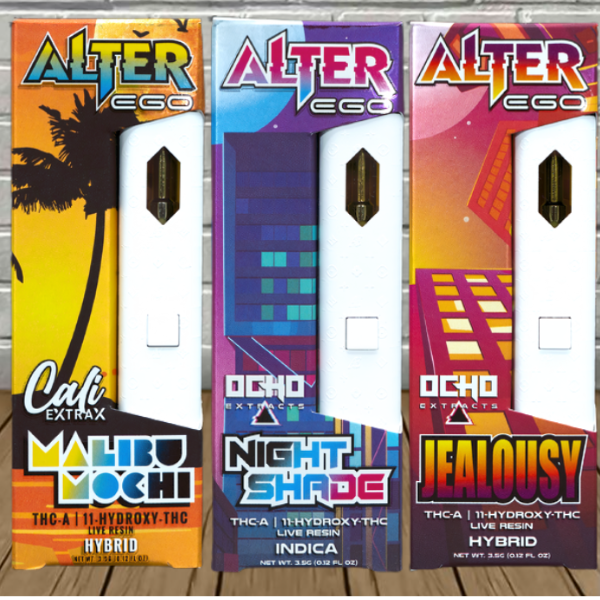 Related with Ocho Extracts X Cali Extrax Alter Ego Disposable 3.5g