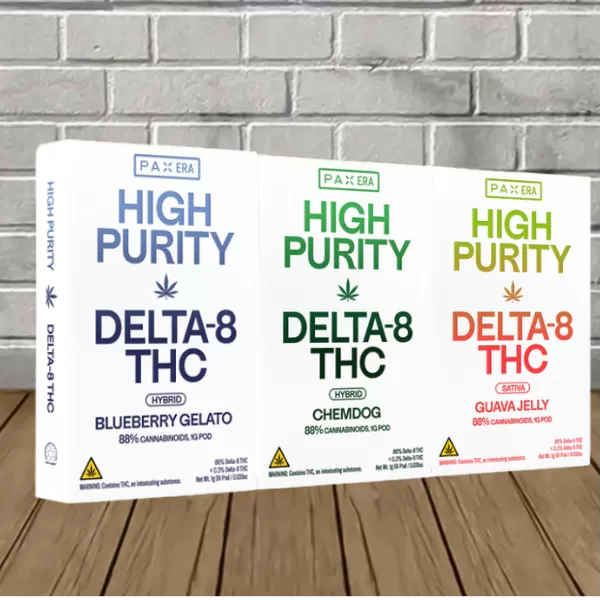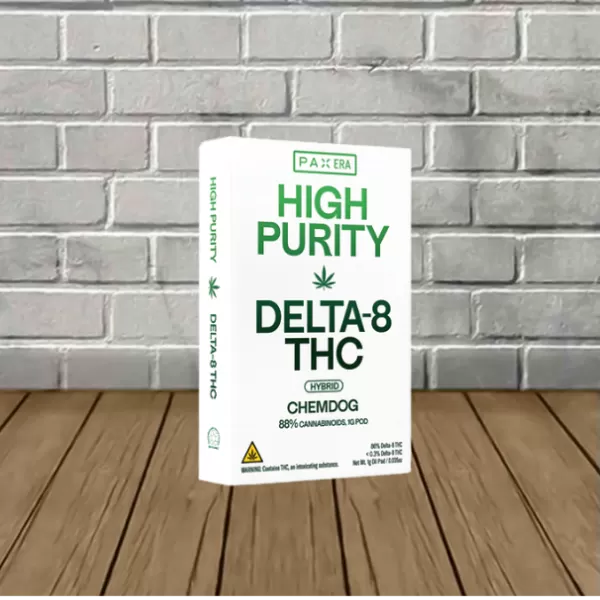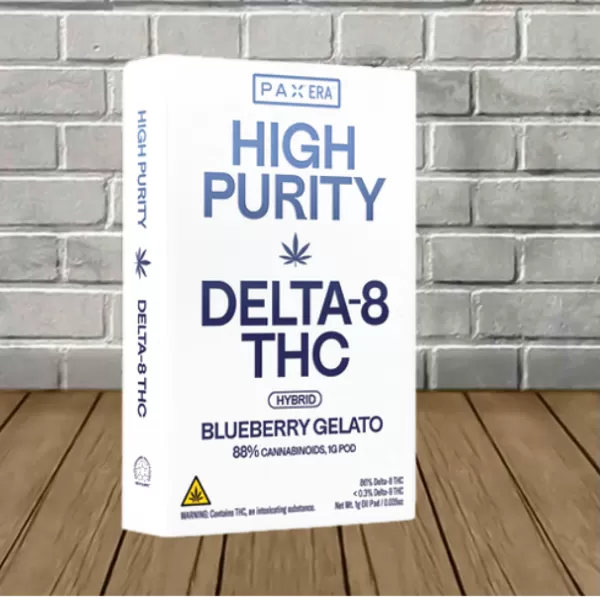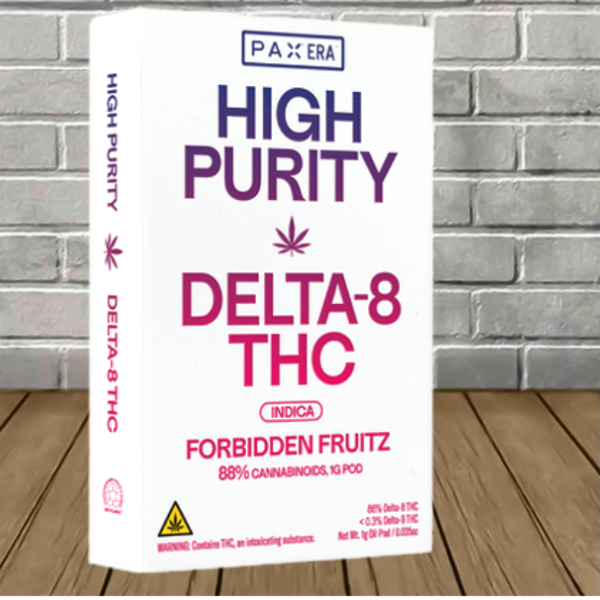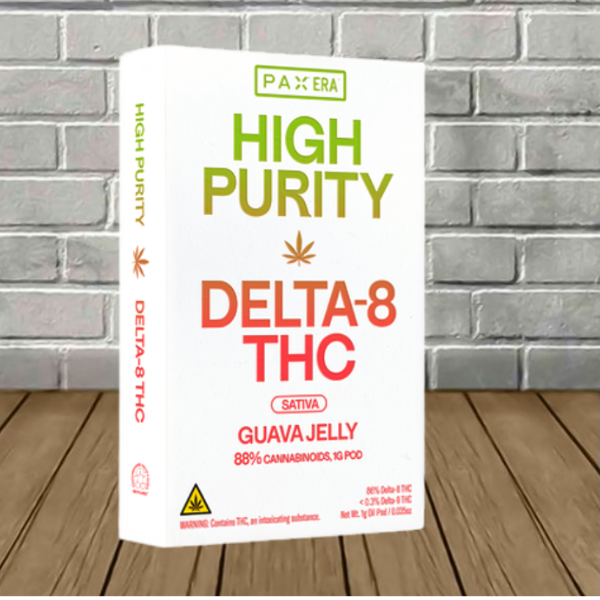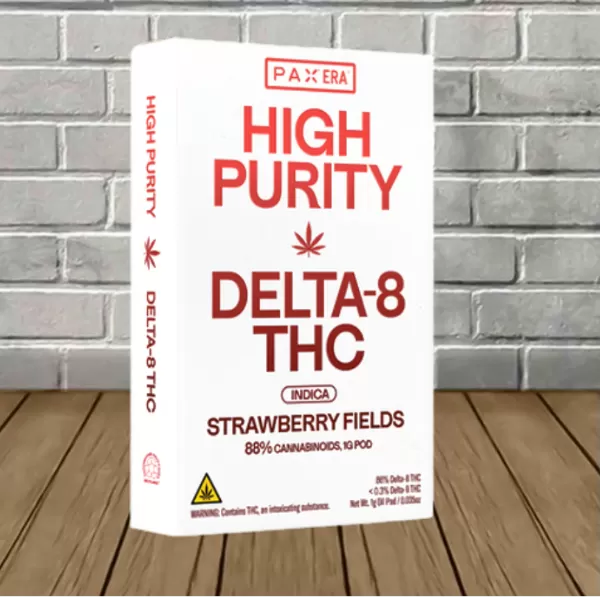 Pax High Purity Delta 8 THC Era Pods 1g
Pax High Purity Delta 8 THC Era Pods 1g
Flavor Profiles + Strains:
Super Limoncello (Sativa)-

Super Limoncello is a Sativa strain with a heavy cherry profile with citrus undertones. Let this vibrant strain teleport you into pure relaxation.

Guava Jelly (Sativa)-

This strain gives users an uplifting euphoria at the front of the high with a smooth relaxation toward the end. Expect a fruity, almost tropical aroma and flavor profile.

Forbidden Fruitz (Indica)-

Forbidden Fruitz is a heavy Indica strain boasting flavors like cherry and even tropical notes. Feel a deep calm in both your mind and body.

Strawberry Fields(Indica)-

This strain is sweet and soothing. One might say it makes a user feel as if they are gallivanting through strawberry fields. As one would expect, users can expect a fruit aroma and flavor profile.

Blueberry Gelato (Hybrid)-

Blueberry Gelato is an Indica-Dominant Hybrid. Users can experience a rush of berries, grape, and pine undertones from this strain.

Chemdog (Hybrid)-

Everyone knows this legendary strain. This strain offers users feelings of euphoria and a balanced body and mind high.
Product Features:
Each Package Contains one 1-gram Pod

88% High Purity Delta 8 THC Distillate

6 Fruit-Forward Strain Profiles

Proprietary To Fit Only Pax Era Devices

Every Batch Is Lab Tested For Potency, Quality, And Safety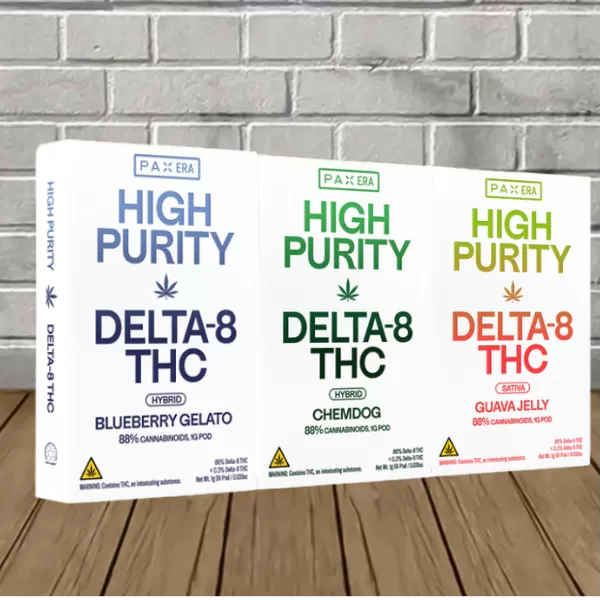 Related with Pax High Purity Delta 8 THC Era Pods 1g